Ez Health Solutions Store
Regular price
Sale price
$22.99
Unit price
per
Sale
Sold out
MAINTAIN STRONG BONES: Loss of bone density and maintaining healthy bone function are issues that affect menopausal women and aging men. These problems are not just linked to hormone dysfunction. They can be due to deficiencies of essential nutrients including magnesium, vitamin D3, silicon, boron or vitamin K2. These capsules may promote better bone health and strength. This bone density supplement can provide natural protection against osteoporosis.  Zinc, Boron, vitamins C & K could also reduce symptoms of lupus and arthritis. An optimal formula for maintaining and improving bone density.  May provide a combination of nutrients to delay or prevent bone loss.
RELIEVE ACHES AND PAINS: The inclusion of Calcium Malate Citrate may help provide concentrations of calcium, phosphorus, and magnesium crucial to bones ability to metabolize nutrients and minerals. This products combination of vitamins, minerals, and nutrients may work as a treatment for arthritis or lupus.
WHAT'S INSIDE: 30 capsules filled with the best vitamins and minerals for excellent bone health and maintenance. K2 activity is improved when taken in combination with vitamin D3.  This can stimulate bone formation by increasing mineral density. Excellent for post-menopausal women and men after age 60.
HOW TO USE: Take on capsule daily with 8 ounces of water. Take with food for faster absorption. Best combined with our Joint Rejuvenation supplement! Also offered as a kit for maximum value: Super Bone Density and Joint Rejuvenation Kit
INGREDIENTS:  Calcium Malate, Citrate, magnesium, Vitamins D, K and C, Boron Zinc, L-Lysine, Hyaluronic Acid, Trace Minerals
DISCLAIMER: EZ Health Solutions does not intend to provide diagnosis, treatment or medical advice. Talk to your doctor before beginning any new supplement regimen or if you may be allergic to any of its ingredients. If any unwanted reactions occur, talk to your doctor.
View full details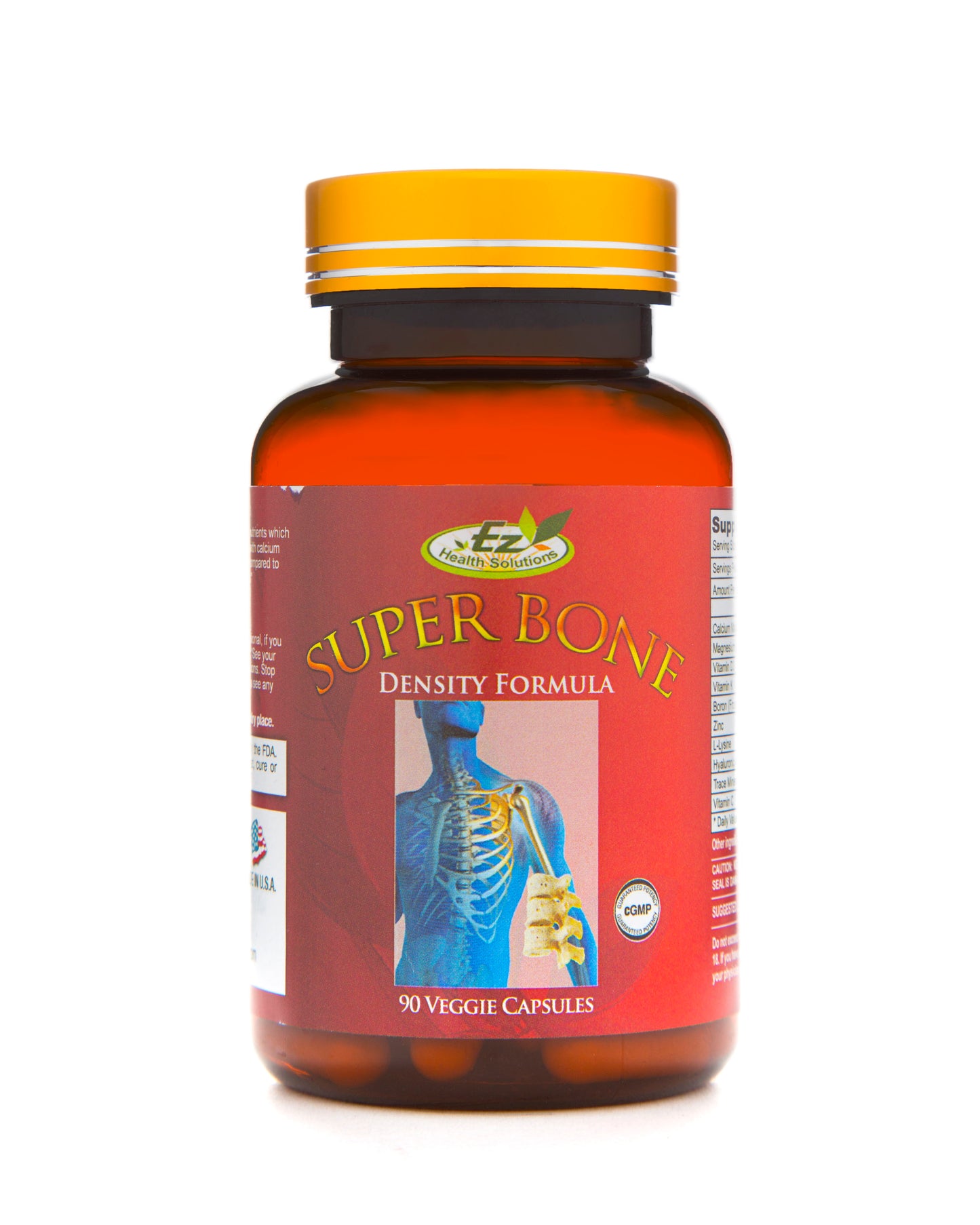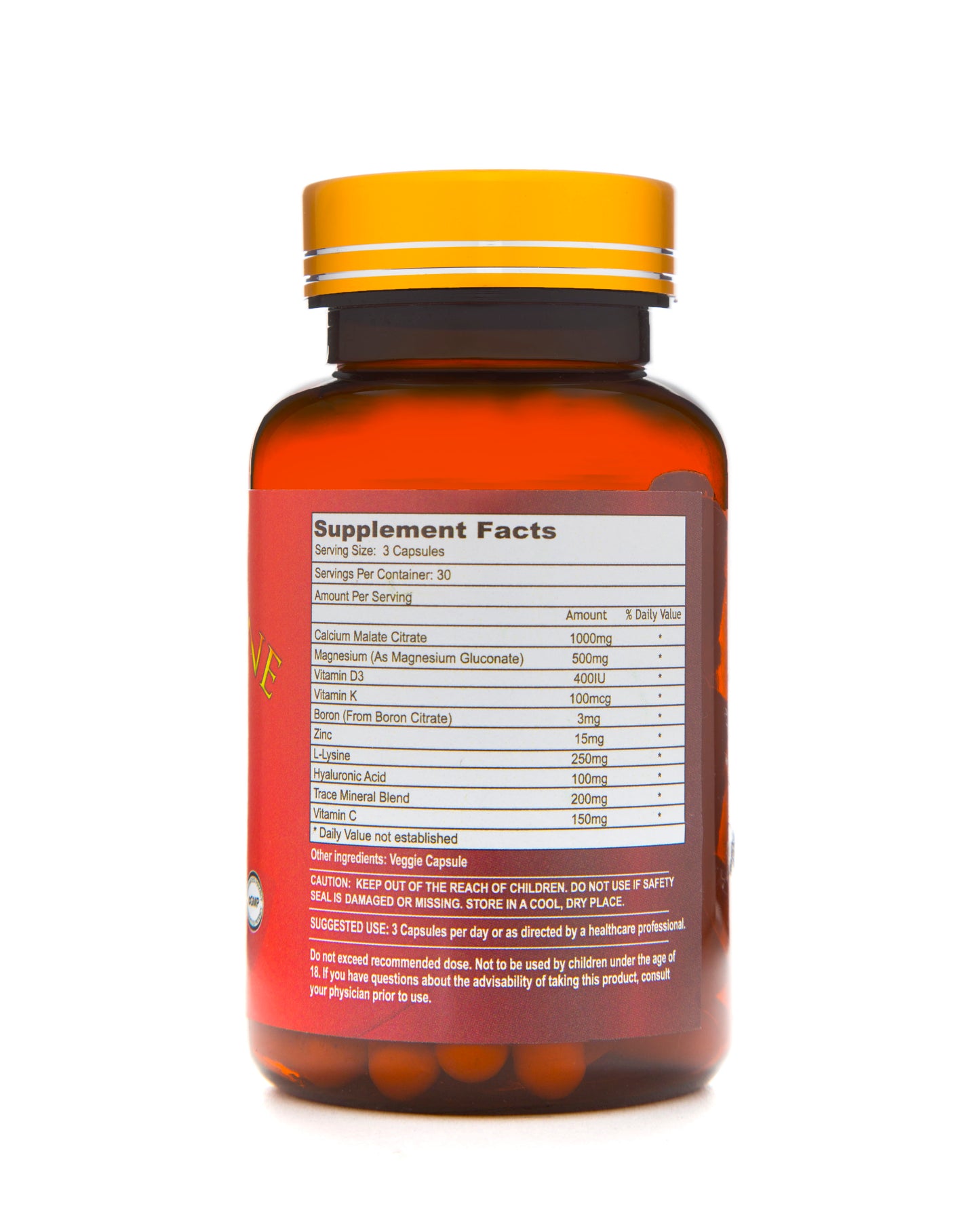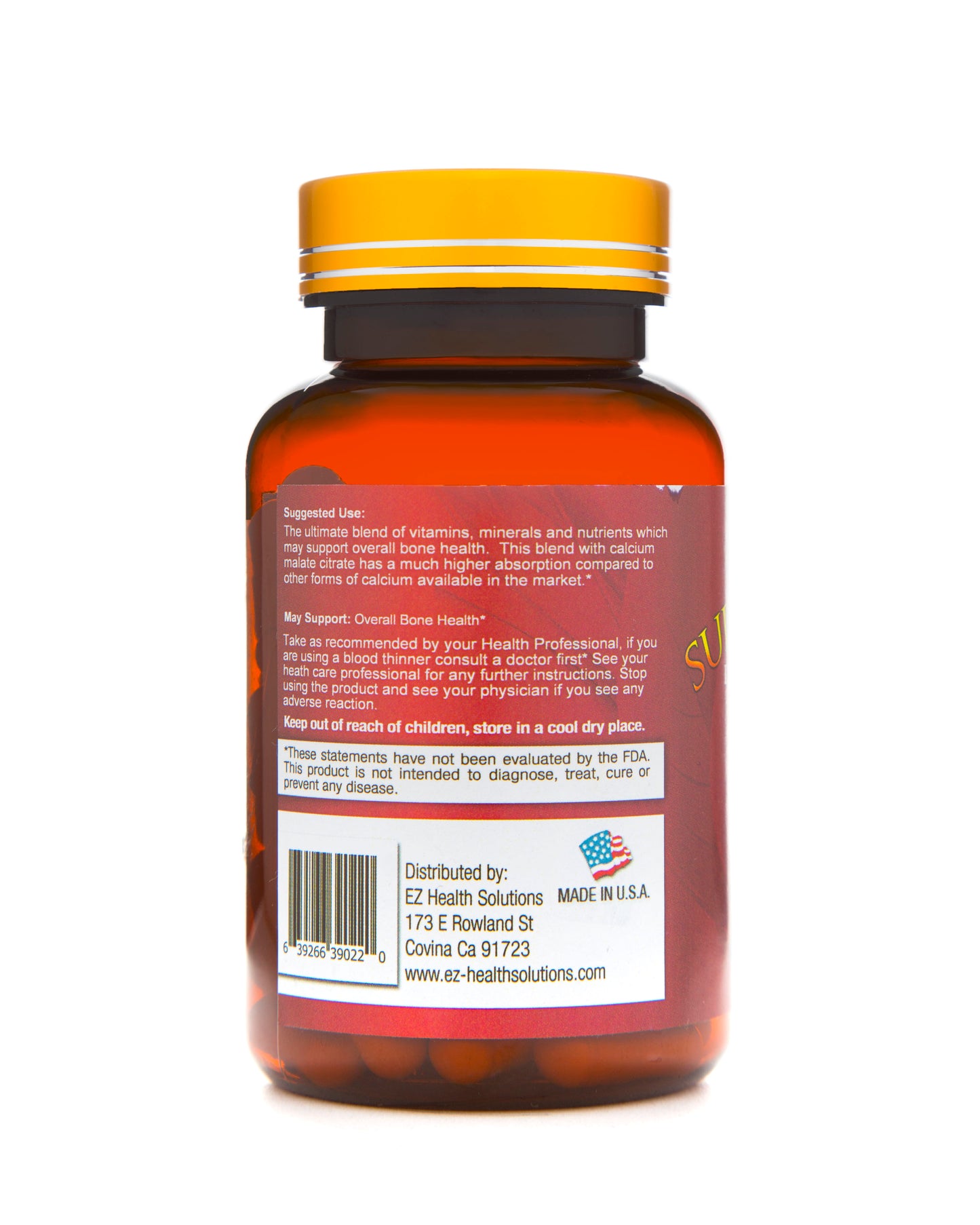 Made of All Organic Natural Ingredients
How to start with our supplements

Start slowly. Take one or two supplement per day as needed with enough water to begin with.
Fast Shipping

We offer express shipping. It takes 1/2 business days across all US to ship our product.
Affordable Prices

Our supplements start at $12.99, we want to make supplements affordable to everyone. Our main goal is to inspire more & more people into a healthy lifestyle.
Reward Program

We offer our star customers especial loyalty discounts every month.