Ez Health Solutions Store
Regular price
$44.99
Sale price
$29.99
Unit price
per
Sale
Sold out
BOOST YOUR IMMUNE SYSTEM: Protect yourself and your loved ones from future illness, especially during cold an flu season! Super Immunity may repair and boost the immune system by promoting the production of new cells. This natural remedy may reduce your chances of getting colds, and keep immunity high. Turmeric is an overall cleansing agent. Echinacea provides a boost of protection against colds and flu. Olive Leaf is shown to be a natural anti-biotic and Vitamin C boosts the immune system.
AN HERBAL RELIEF:  Herbal defense against colds, flu and an immune boost for overall good health. Echinacea combined with olive leaf, curcumin, and other extracts can be great for maintaining excellent health.  Rose hips and Elderberry Flower extract compliment this winning combination.
WHAT'S INSIDE:  90 capsules filled with herbs and extracts for your best health support.
HOW TO USE: Take 1-2 capsules daily or as needed during cold or flu season. Can also be taken to boost immune system as needed.
INGREDIENTS:  Olive Leaf Extract, Curcumin Extract, Echinacea, Elderberry Flower Extract, Rose Hips, Vitamin C, Black Pepper Garlic Powder.
DISCLAIMER: EZ Health Solutions does not intend to provide diagnosis, treatment or medical advice. Talk to your doctor before beginning any new supplement regimen or if you may be allergic to any of its ingredients. If any unwanted reactions occur, talk to your doctor.
View full details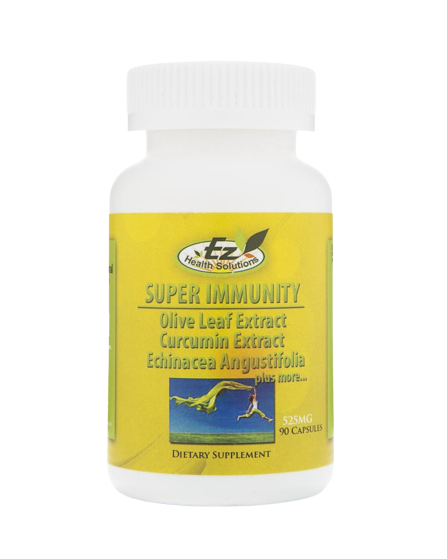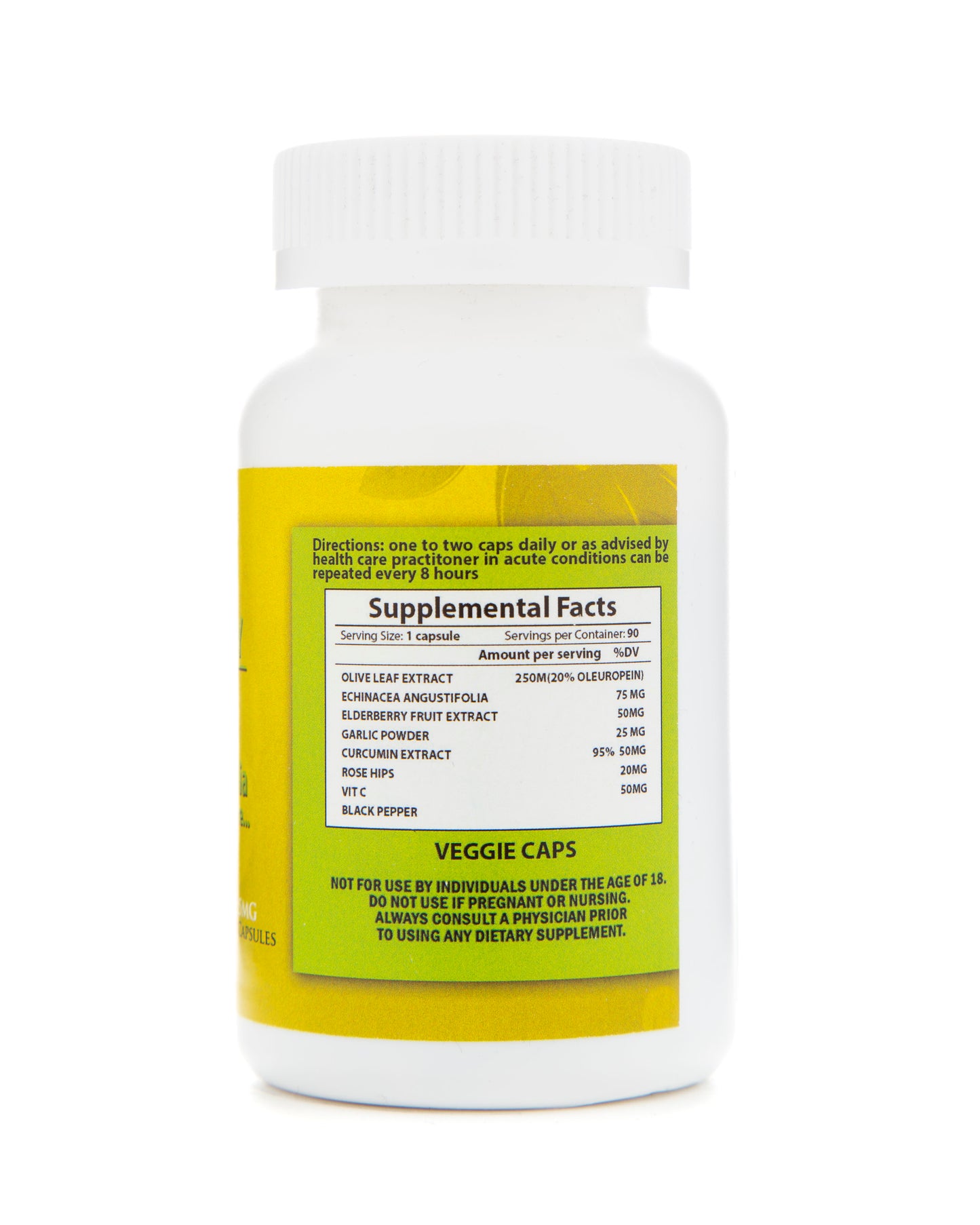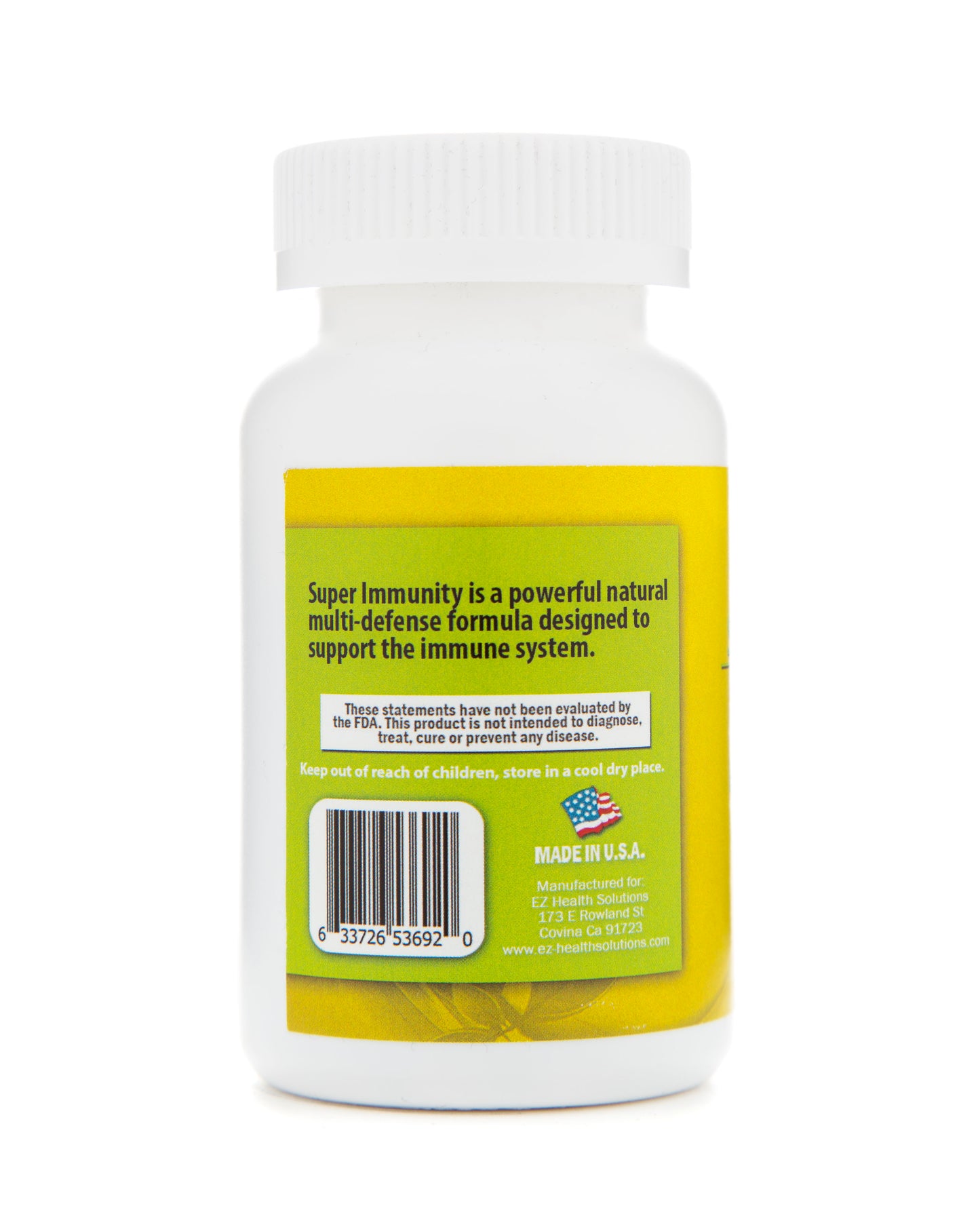 Made of All Organic Natural Ingredients
How to start with our supplements

Start slowly. Take one or two supplement per day as needed with enough water to begin with.
Fast Shipping

We offer express shipping. It takes 1/2 business days across all US to ship our product.
Affordable Prices

Our supplements start at $12.99, we want to make supplements affordable to everyone. Our main goal is to inspire more & more people into a healthy lifestyle.
Reward Program

We offer our star customers especial loyalty discounts every month.