EZ Health Solutions
Regular price
$49.99
Sale price
$22.99
Unit price
per
Sale
Sold out
KEEP YOUR BODY FLOURISHING:  Use EZ Daily Greens Capsules in combination with the Fiber and Herbs Cleanse with flax and psyllium, to promote weight loss, exceptional digestive health, and immune support. This is an easy to use addition to your wellness routine that promotes natural energy and provides an abundance of antioxidants. EZ Daily Greens is a blend of organic super greens that allows for superior functioning in your intestinal tract. This is a super green powder daily blend that works well for weight loss and maintaining excellent health. Keep your system functioning and ensure super energy and stamina throughout your busy day.
GOOD FOR THE WHOLE FAMILY: A 30 day supply of the EZ Daily Greens has an ORAC value of up to 11000.  This green capsules helps to re-alkalize PH in the body. Compliments any weight loss program or general health needs and could serve as a meal replacement. This organic nutrient daily blend may improve digestion, overall energy, circulation and immune system health. May also be useful for detoxing after an illness or for generally improved health. A delicious vegetable blend for amazing vitality and immune support.
WHAT'S INSIDE: An alkalizing blend of organic super greens, vitamins, minerals, enzymes, antioxidants and symbiotic intestinal flora. Spirulina and other greens as a green food blend are one of the best organic green drinks for the body.  A nutritious vegetable blend for fantastic health and immune support.
INGREDIENTS: Spirulina and other natural greens, natural vitamins, ionic trace minerals, enzymes, antioxidants, phytonutrients and symbiotic intestinal flora.
DISCLAIMER: EZ Health Solutions does not intend to provide diagnosis, treatment or medical advice. Talk to your doctor before beginning any new supplement regimen or if you may be allergic to any of its ingredients. If any unwanted reactions occur, talk to your doctor.
View full details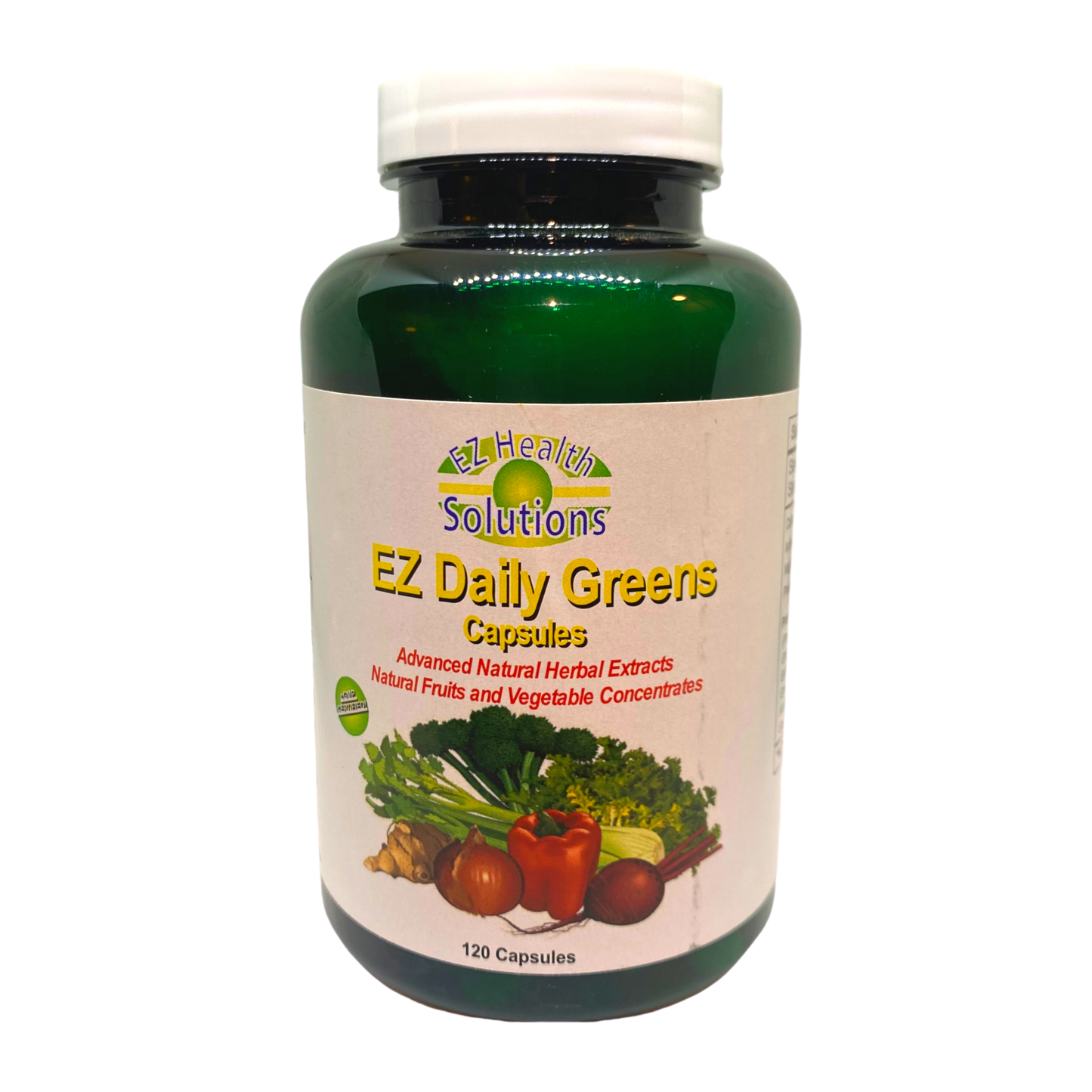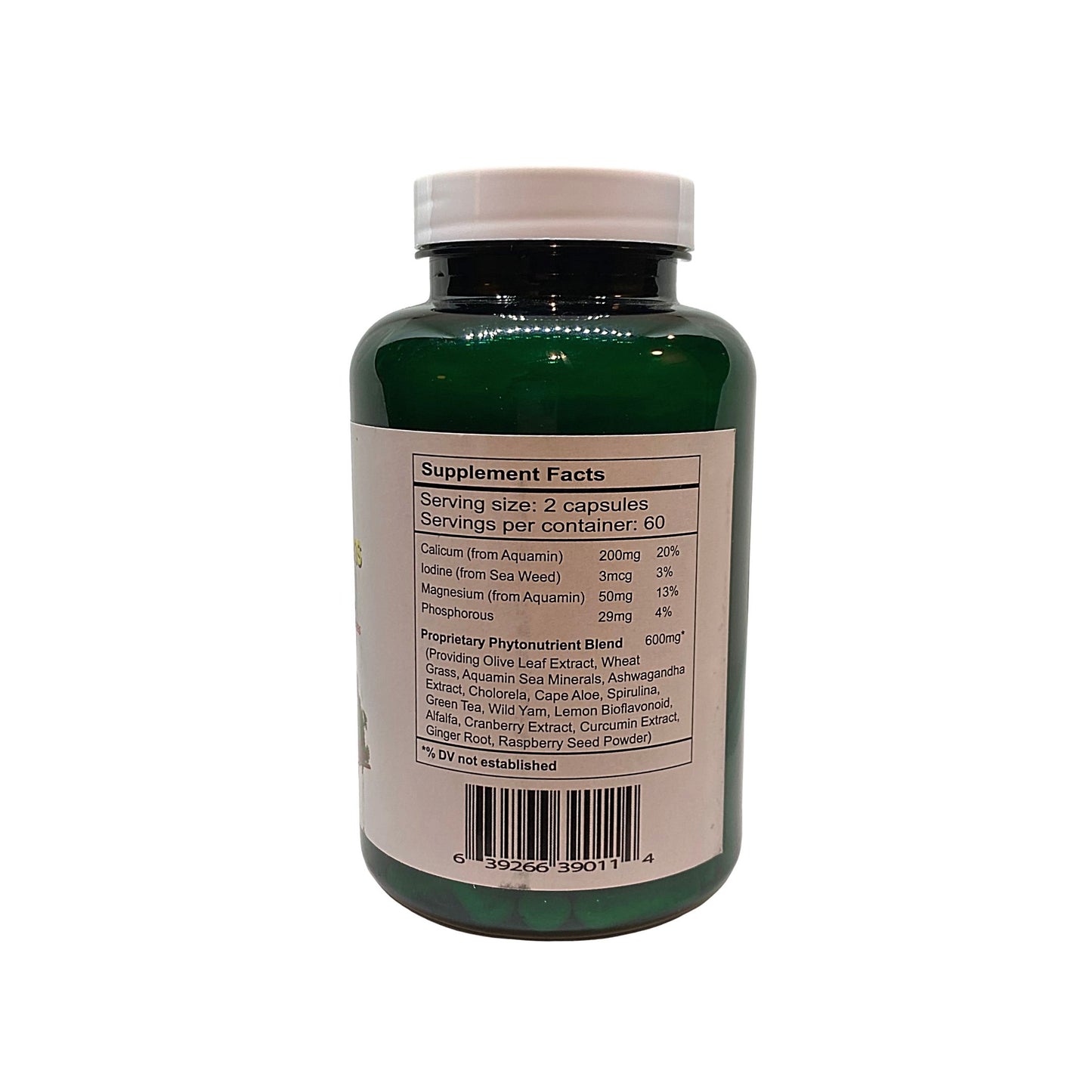 Made of All Organic Natural Ingredients
How to start with our supplements

Start slowly. Take one or two supplement per day as needed with enough water to begin with.
Fast Shipping

We offer express shipping. It takes 1/2 business days across all US to ship our product.
Affordable Prices

Our supplements start at $12.99, we want to make supplements affordable to everyone. Our main goal is to inspire more & more people into a healthy lifestyle.
Reward Program

We offer our star customers especial loyalty discounts every month.