Ez Health Solutions Store
Regular price
$59.99
Sale price
$59.99
Unit price
per
Sale
Sold out
REDUCE INFLAMMATION: A unique blend of vitamins or minerals that may reduce joint pain and inflammation. May relieve sprains and muscle soreness. Could also reduce symptoms of carpal tunnel.  Sore joints, stiffness, and swelling can be assisted with exercise a healthy diet and a natural arthritis remedy. Achieve a boost of anti-inflammatory goodness with the blend of Turmeric, Boswellia and Devil's Claw. Together, they may prevent the formation of leukotriene molecules that are a cause of inflammation, and reduce the symptoms of general aches and pains in the body.
RELIEVE ACHES AND PAINS:  May provide relief against stiffness and inflammation as a natural arthritis remedy. Combined with Super Bone Density. Zinc, Boron, vitamins C & K could also reduce symptoms of lupus and arthritis. May provide a combination of nutrients to delay or prevent bone loss. The inclusion of Calcium Malate Citrate may help provide concentrations of calcium, phosphorus, and magnesium crucial to bones ability to metabolize nutrients and minerals. This products combination of vitamins, minerals, and nutrients may work as a treatment for arthritis or lupus.
WHAT'S INSIDE:  Soothing all-natural relief. Live your best life with this combination of herbs, vitamins, and minerals for excellent joint and bone health.
HOW TO USE: Super Joint: Take two capsules daily with 8 ounces of water. Take with food for faster absorption. Super Bone Density: Take one capsule daily with 8 ounces of water. Take with food for faster absorption.
INGREDIENTS:  Super Joint: Hydrochloric Acid, Turmeric, Boswellia Extract, Devil's Claw and Bromelain  Super Bone Density:  Calcium Malate, Citrate, magnesium, Vitamins D, K and C, Boron Zinc, L-Lysine, Hyaluronic Acid, Trace Minerals
DISCLAIMER: EZ Health Solutions does not intend to provide diagnosis, treatment or medical advice. Talk to your doctor before beginning any new supplement regimen or if you may be allergic to any of its ingredients. If any unwanted reactions occur, talk to your doctor.
View full details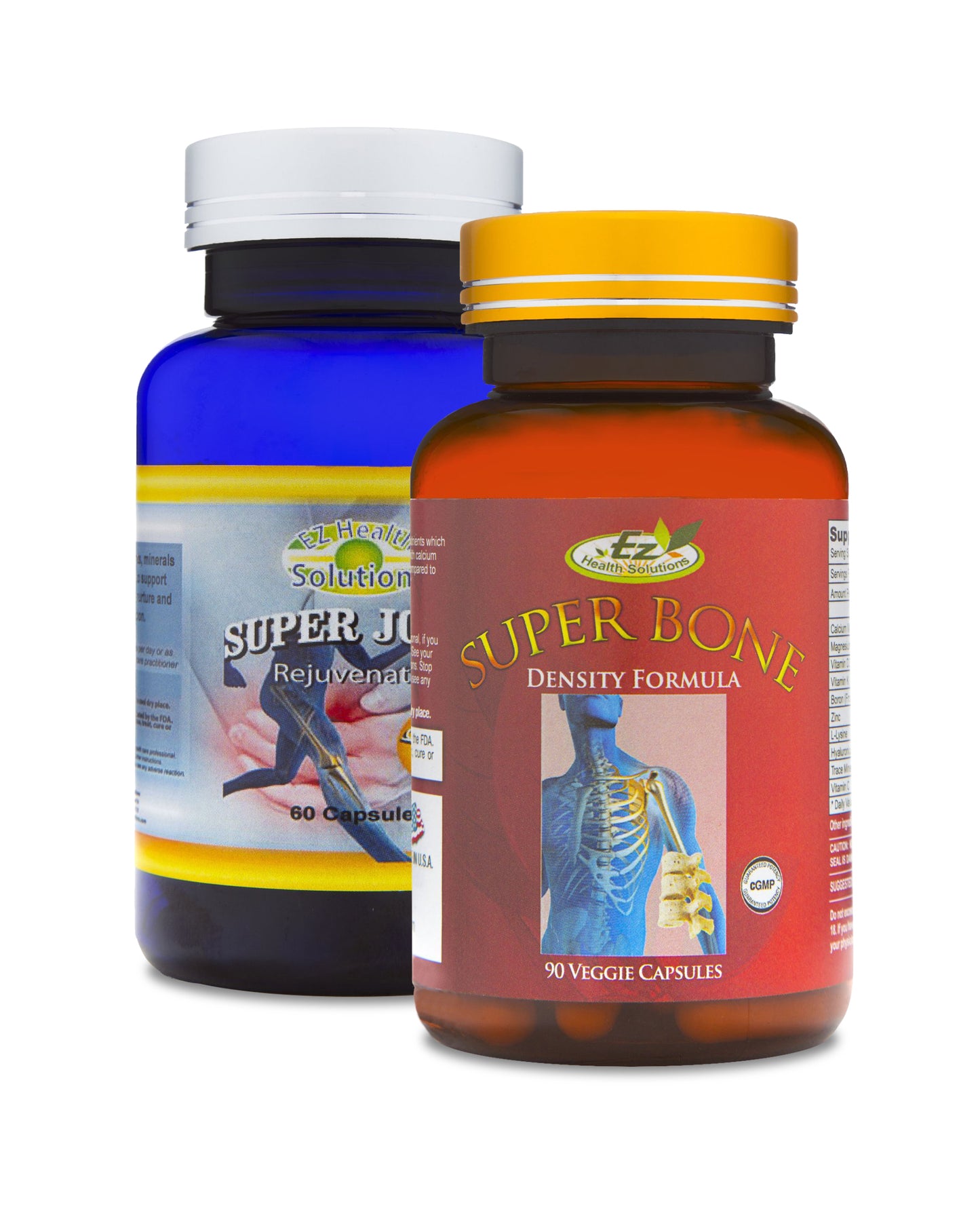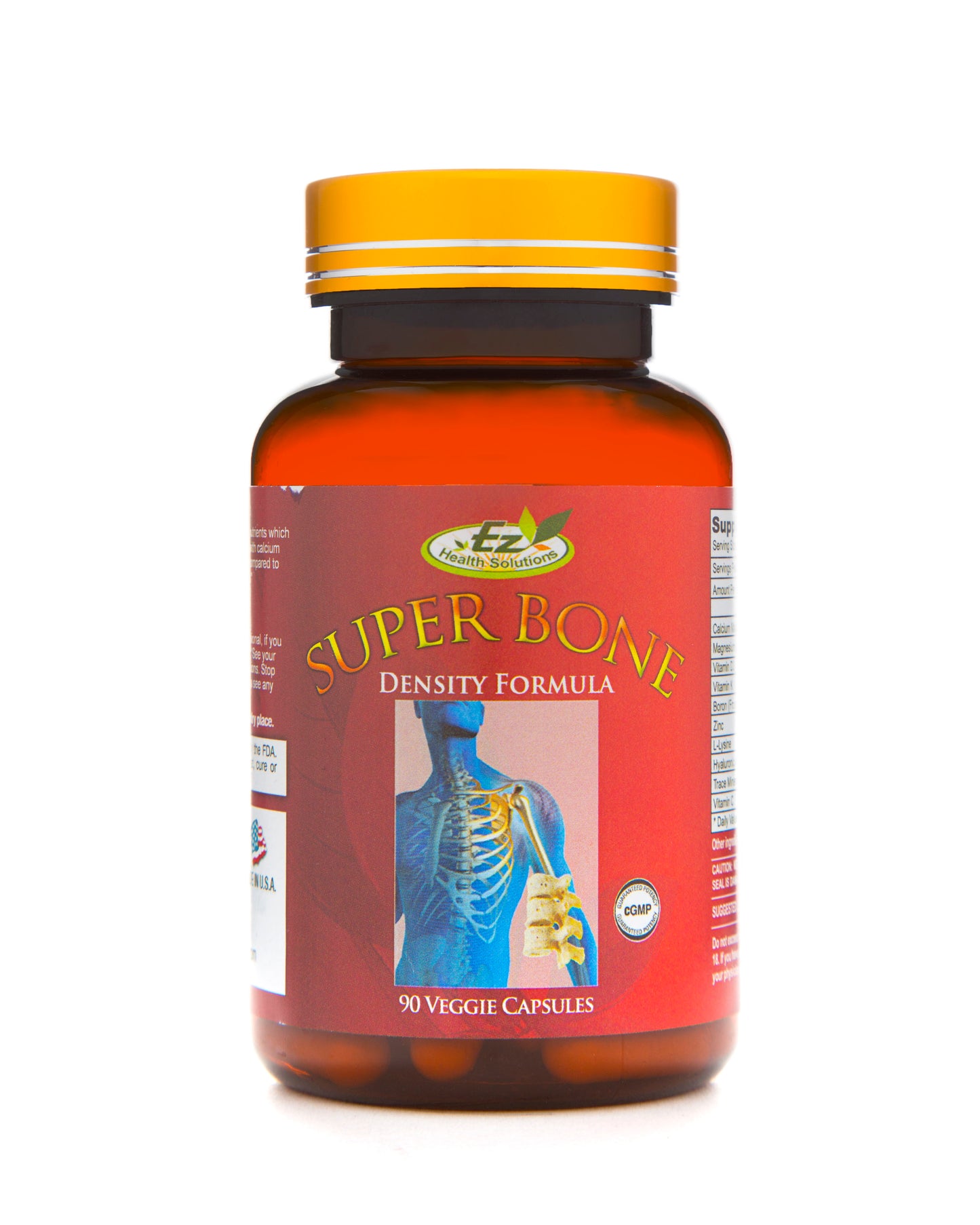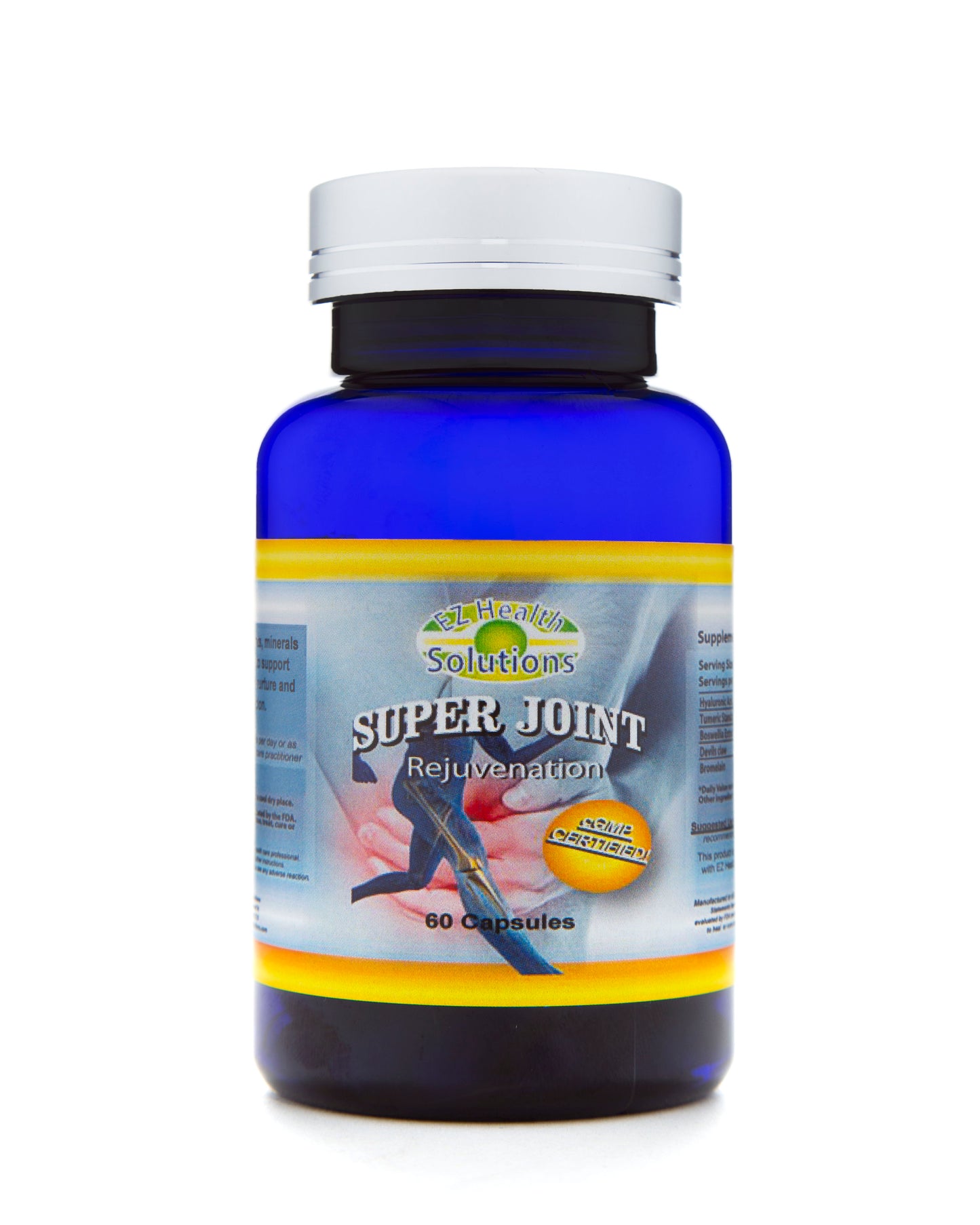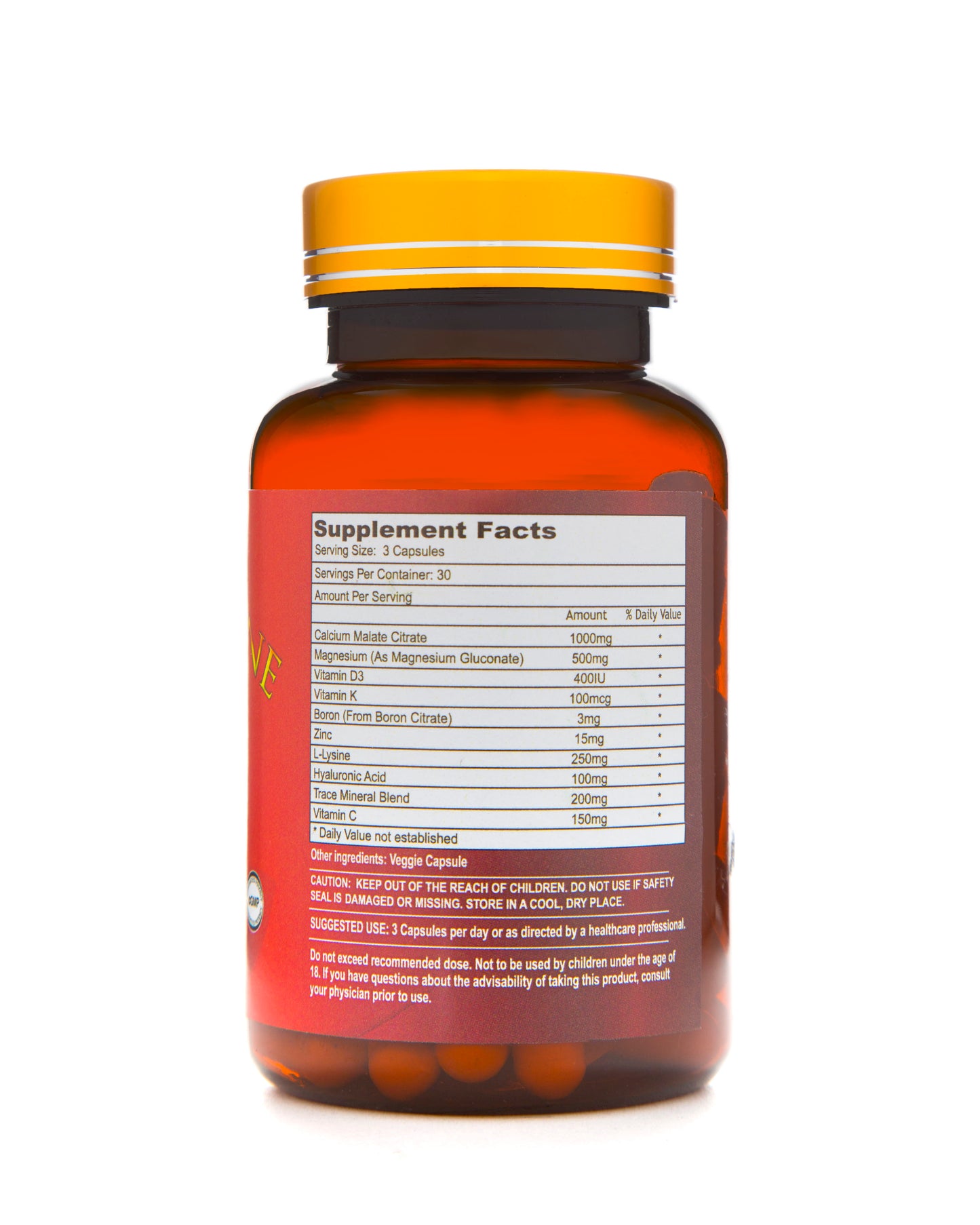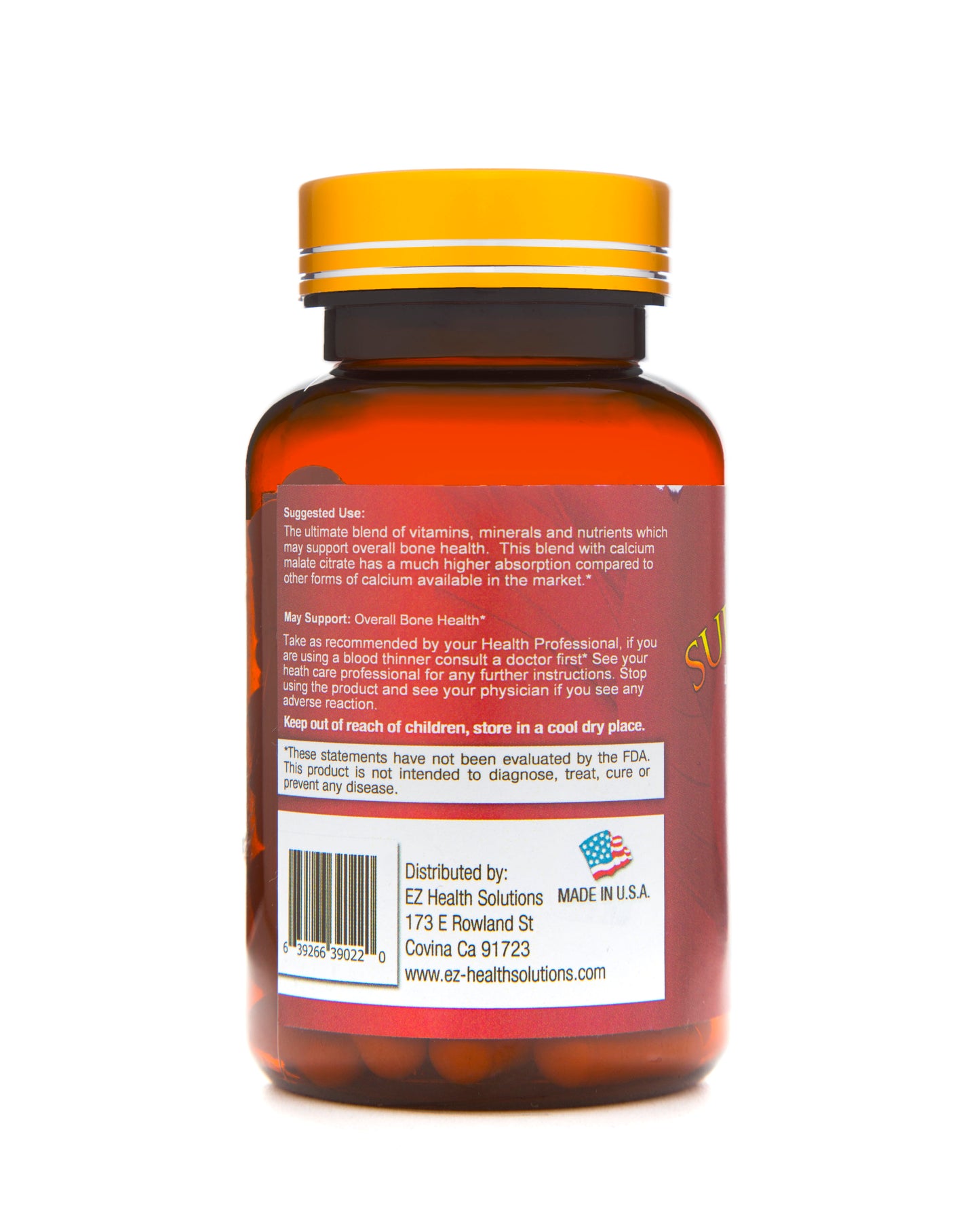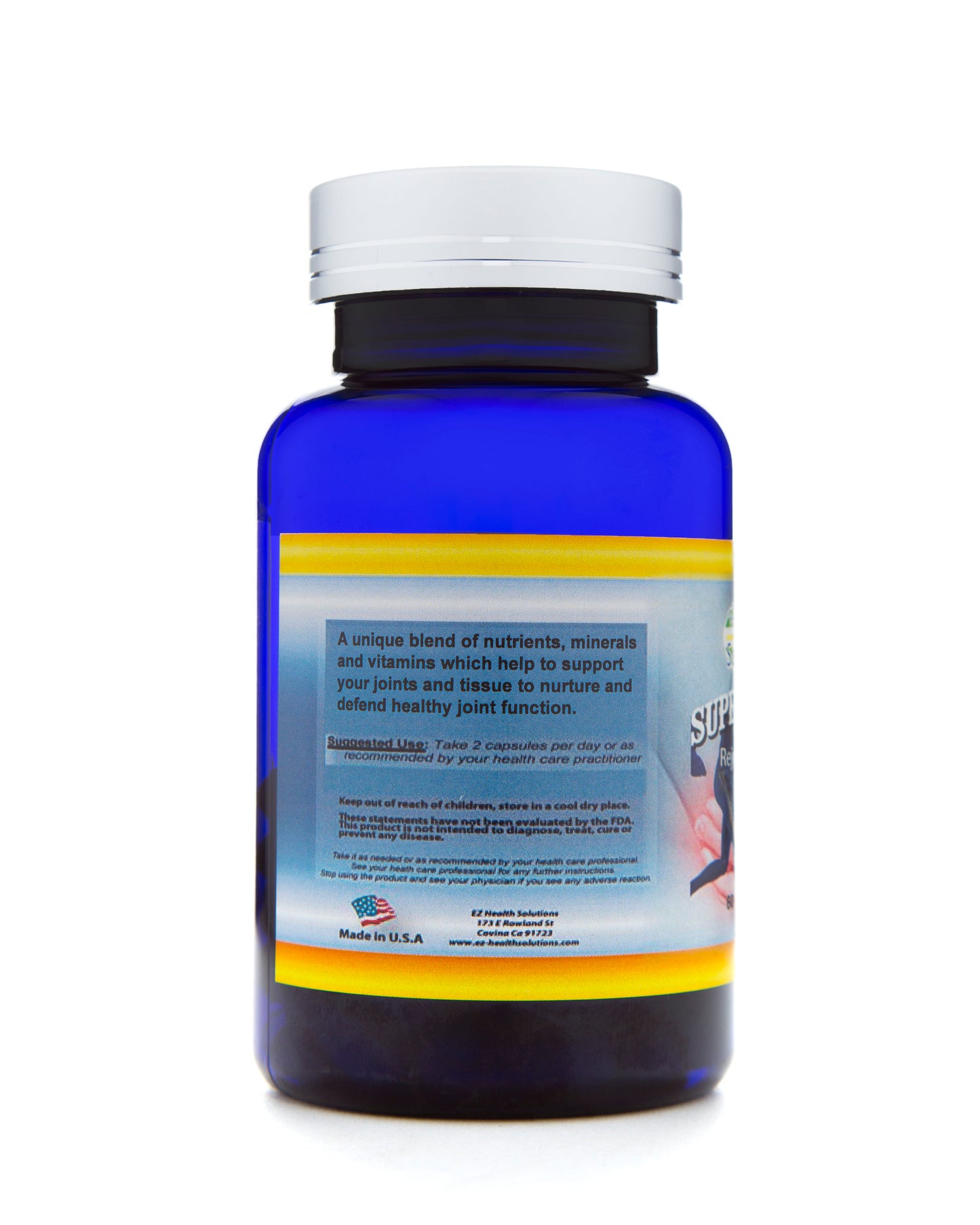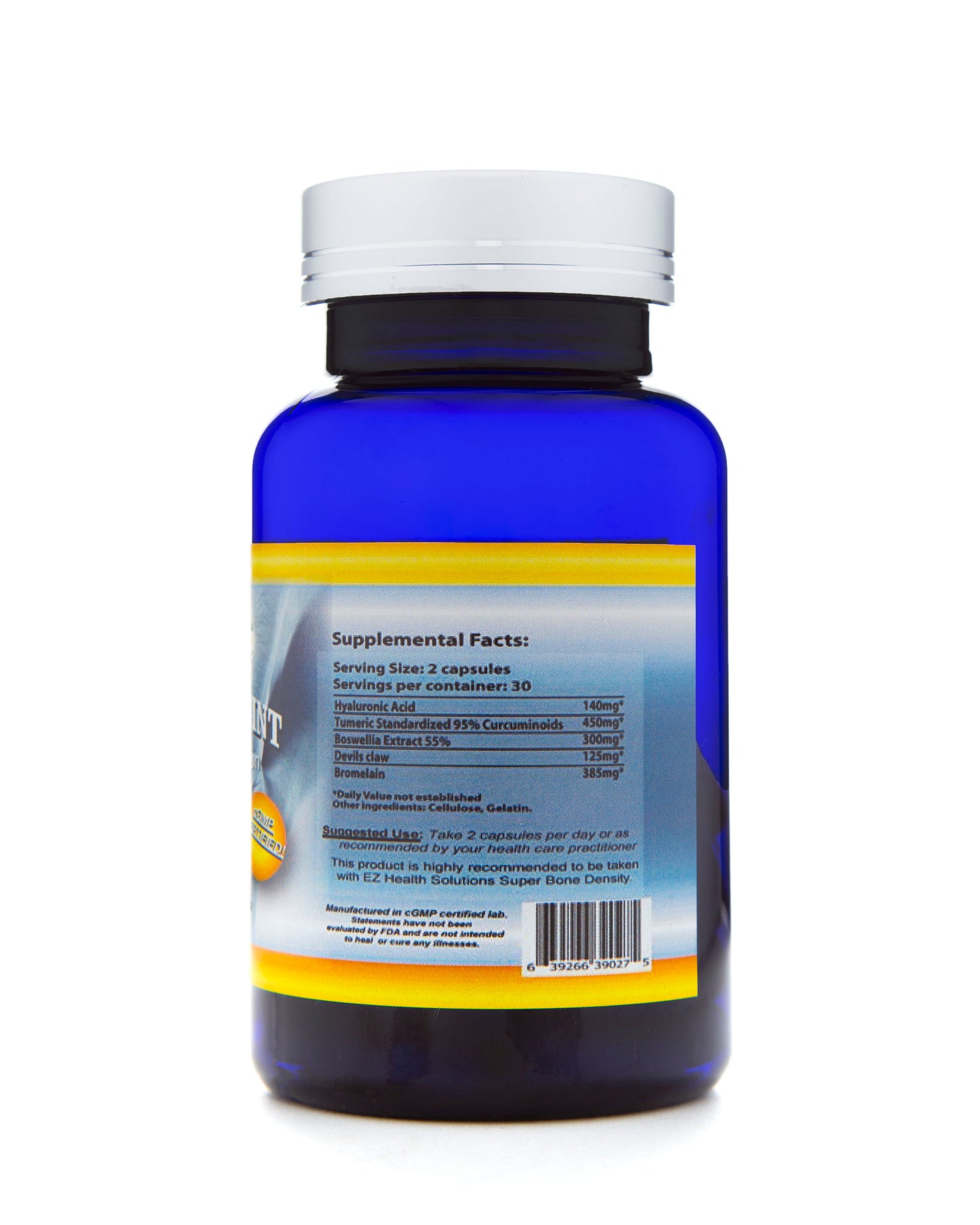 Made of All Organic Natural Ingredients
How to start with our supplements

Start slowly. Take one or two supplement per day as needed with enough water to begin with.
Fast Shipping

We offer express shipping. It takes 1/2 business days across all US to ship our product.
Affordable Prices

Our supplements start at $12.99, we want to make supplements affordable to everyone. Our main goal is to inspire more & more people into a healthy lifestyle.
Reward Program

We offer our star customers especial loyalty discounts every month.