Ez Health Solutions Store
Regular price
$94.99
Sale price
$79.99
Unit price
per
Sale
Sold out
STAY STRONG:  This organic women's multivitamin may promote better focus and energy throughout the day while encouraging better overall feminine health. Contains phytonutrients minerals and vitamins specific to a woman's best health.  Combined with EZ Daily Greens, this natural greens supplement could improve overall muscle tone and bone health. Fish oil EPA and DHA are fatty acids such as omega-3 fats, found in cold-water fish. In combination, they provide health benefits that are potent to a woman's workout or everyday stress reduction needs.
MADE FOR YOUR BODY: The primary goal of using omega-3 fatty acids is to reduce cellular inflammation. EPA is the critical component and combined with DHA; these nutrients assist in maintaining a healthy and fit body.  Good immune support and added vitality may occur. Combined with EZ Daily Greens these vitamins provide phytonutrients that help in refreshing and oxygenating the body which is necessary for lean muscles and healthy bones.
WHAT'S INSIDE: 120 Tablets of Women's Multivitamin, 90 Softgels filled with a Mega dose of EPA, DHA, omega-3 fatty acids and great tasting EZ Daily Greens Powder in a natural berry flavor.
HOW TO USE:  Take one Women's Ultra Multiple tablet and 1 Mega EPA/DHA Fish oil Softgel daily preferably with food. Combine with EZ Daily Greens for superb results in overall health, wellness, and stamina.
EZ Daily Greens: Mix one scoop with 8-10 ounces of cold water 1-2 times daily.  Can also be mixed with juice or blended as a shake. Best taken before a meal to help with weight loss as it provides a feeling of fullness. 
INGREDIENTS:  A combination of EPA, DHA, Omega-3's, vitamins and minerals to help you function at your best. Please see product label(s) for full list of ingredients.
DISCLAIMER: EZ Health Solutions does not intend to provide diagnosis, treatment or medical advice. Talk to your doctor before beginning any new supplement regimen or if you may be allergic to any of its ingredients. If any unwanted reactions occur, talk to your doctor.
View full details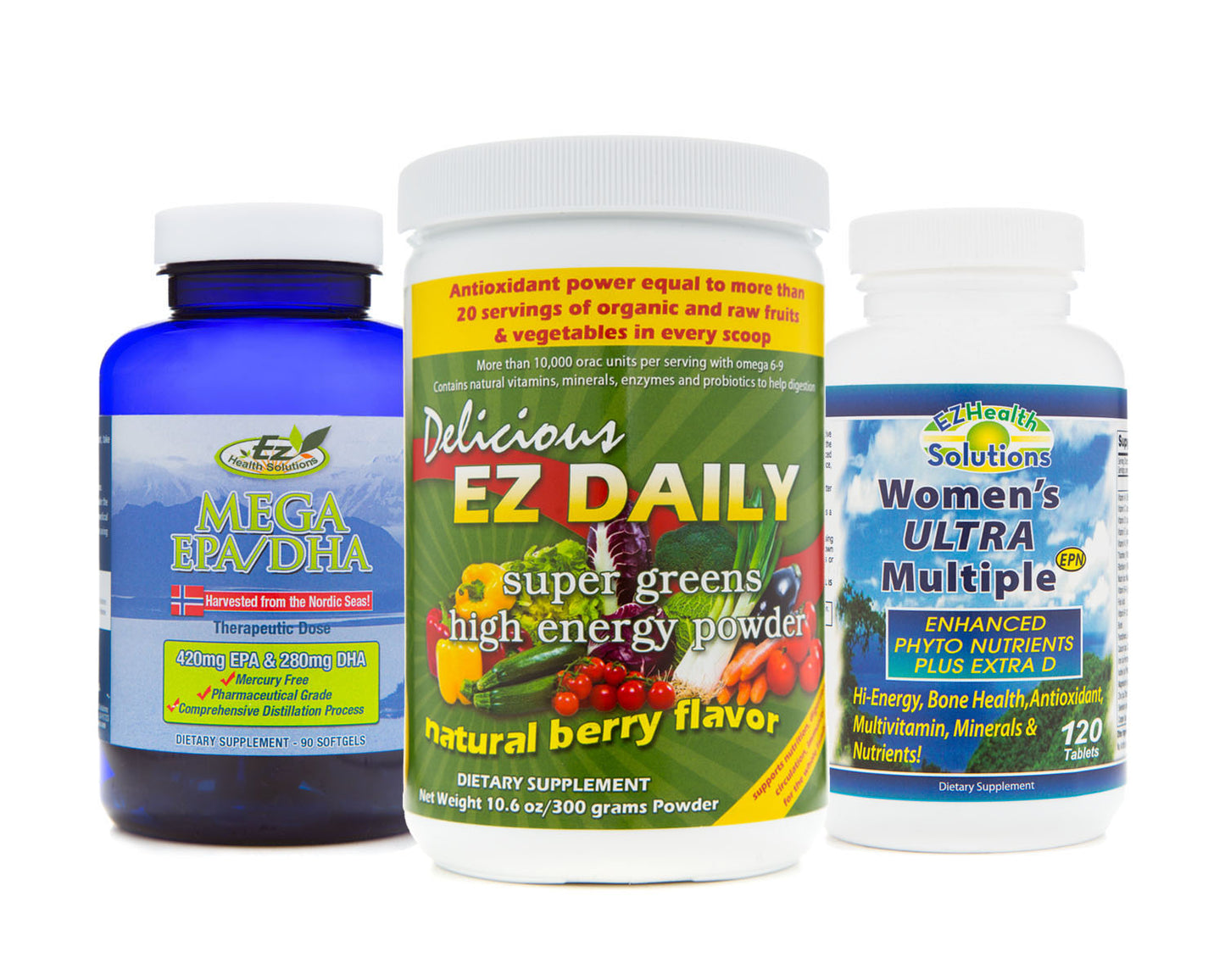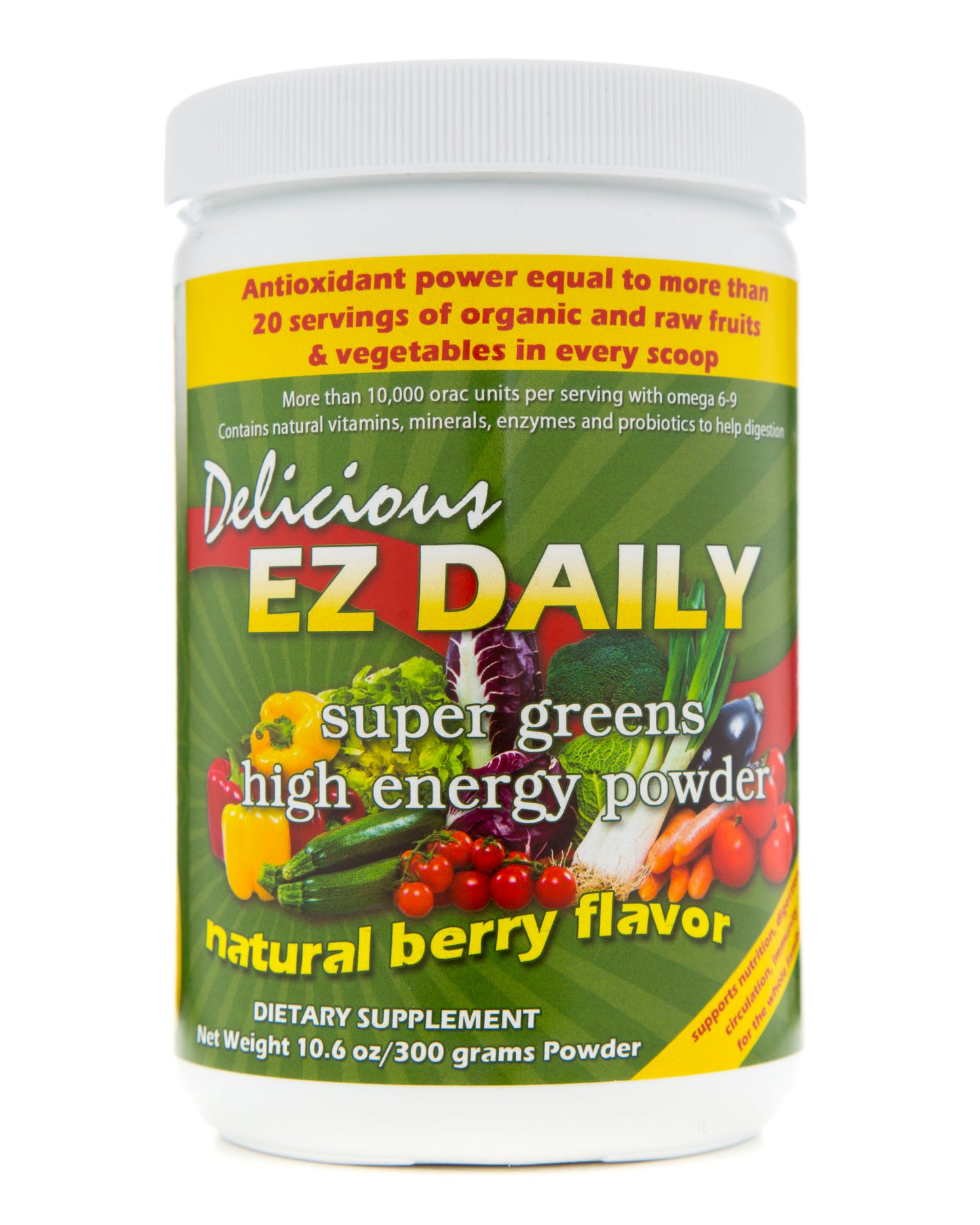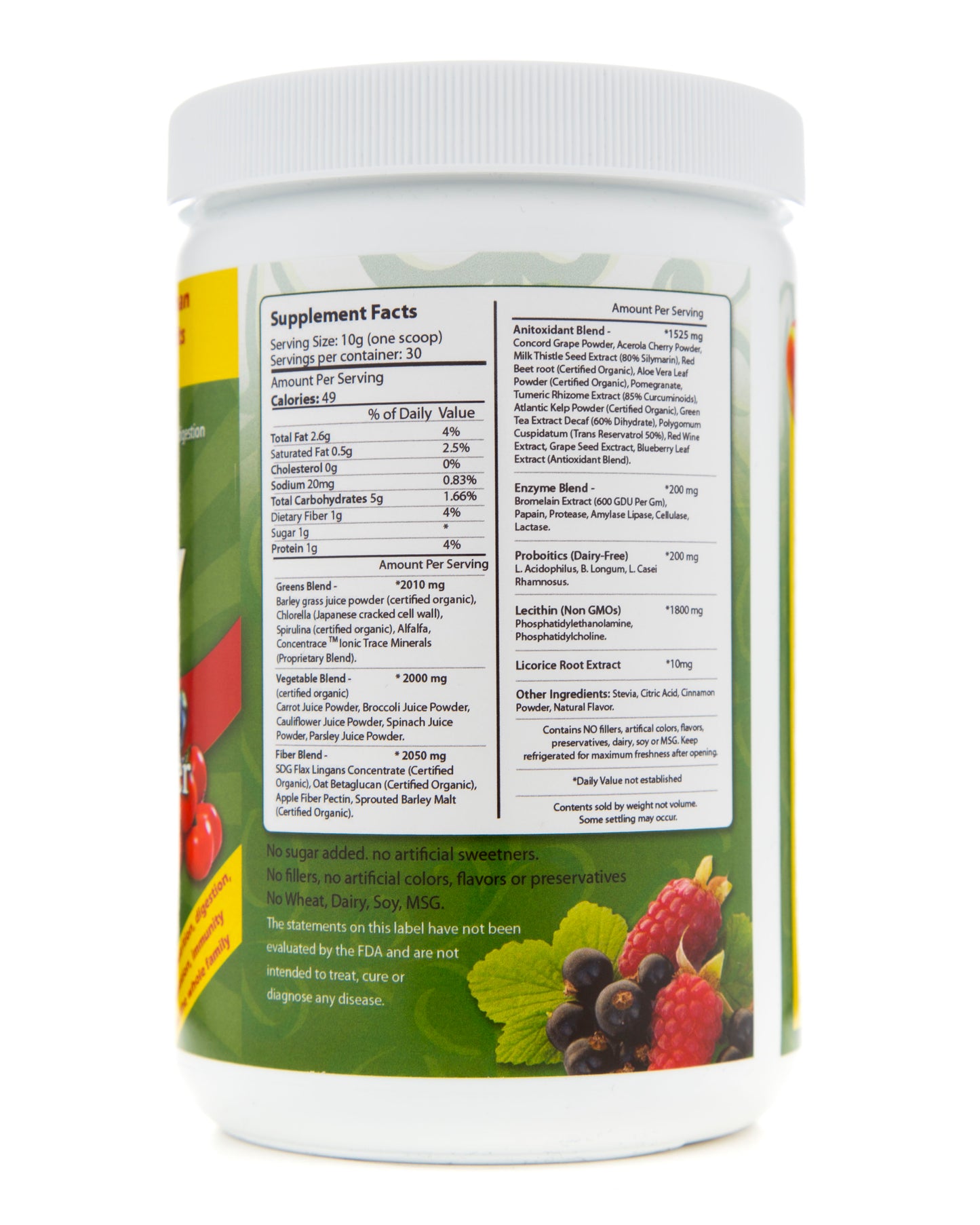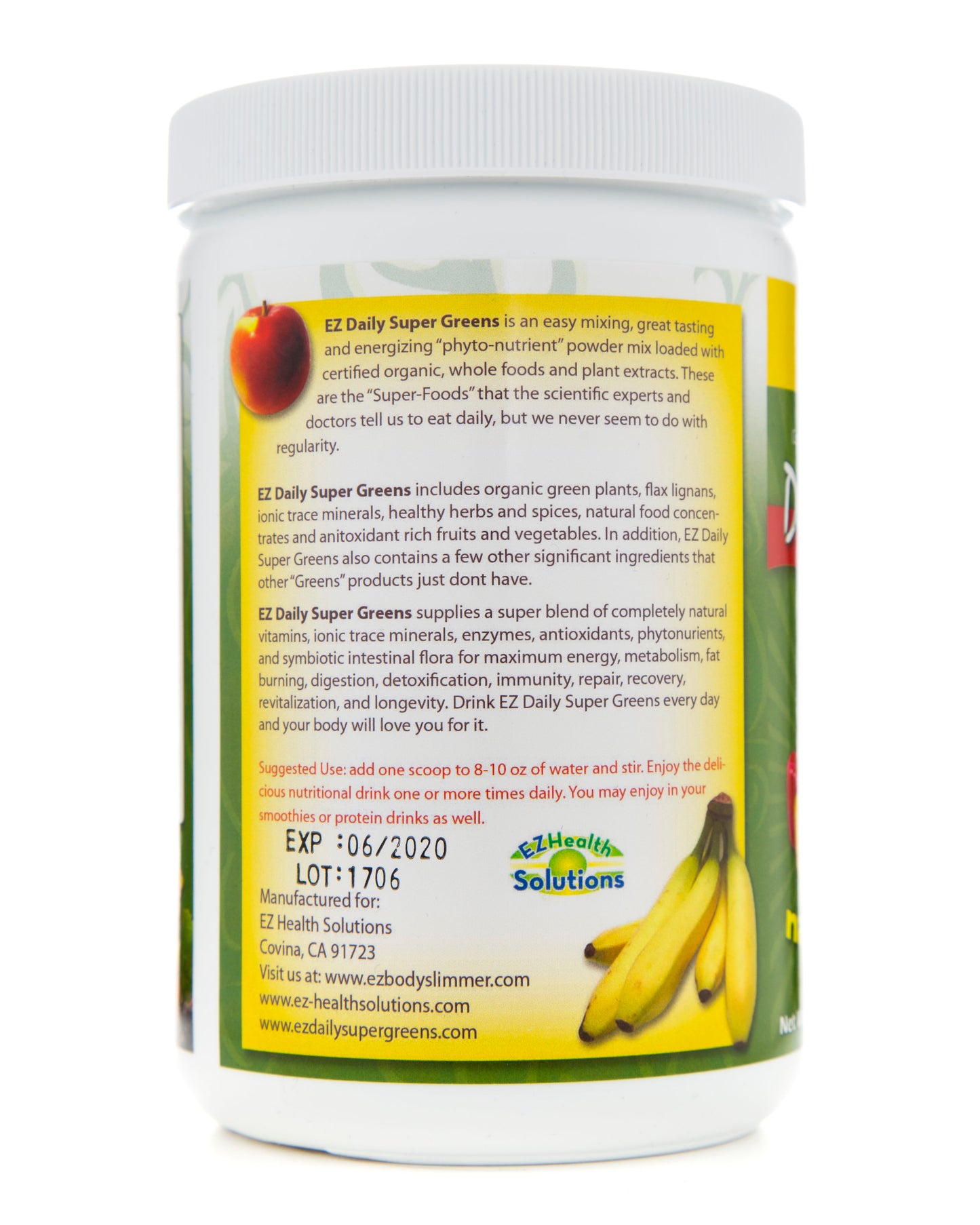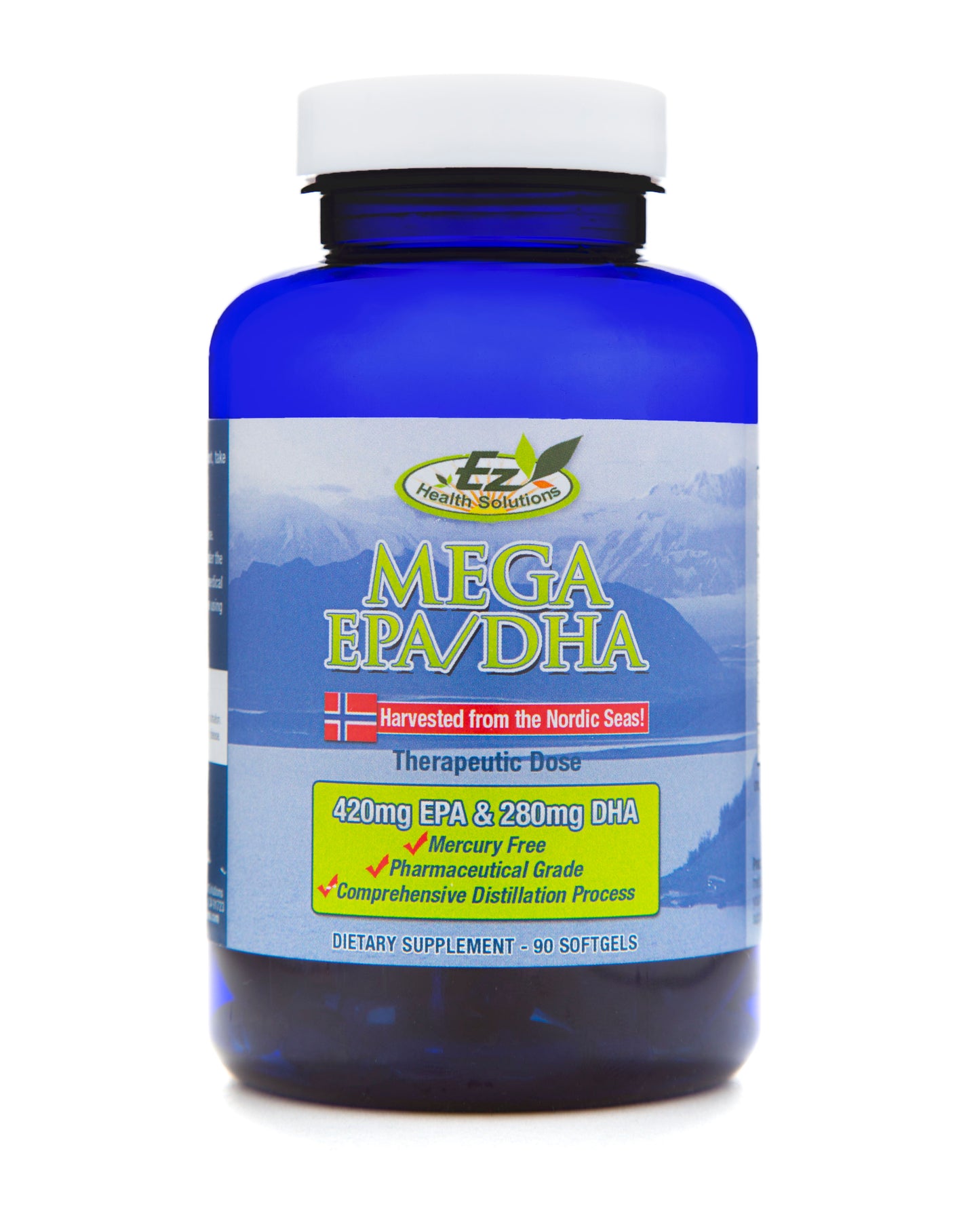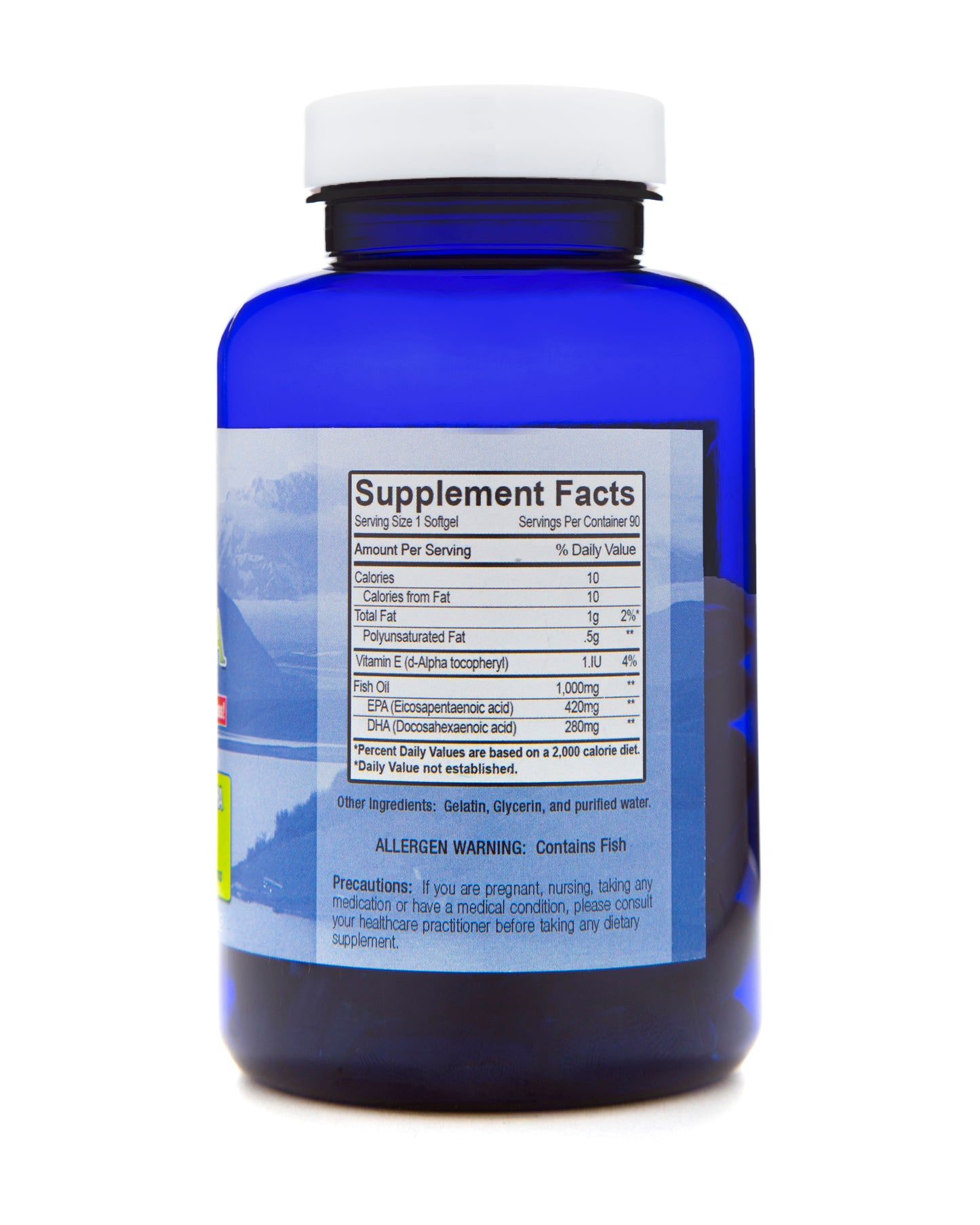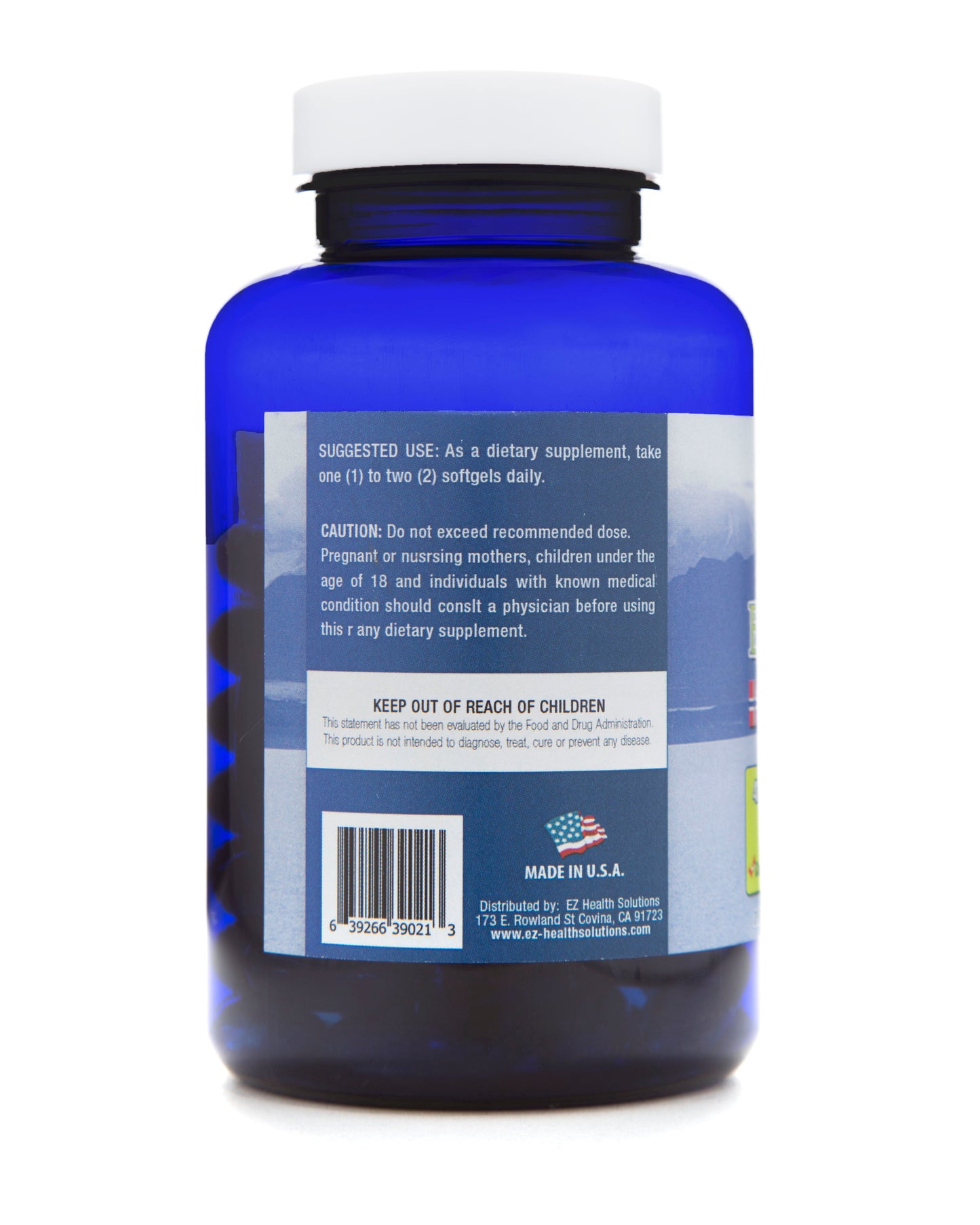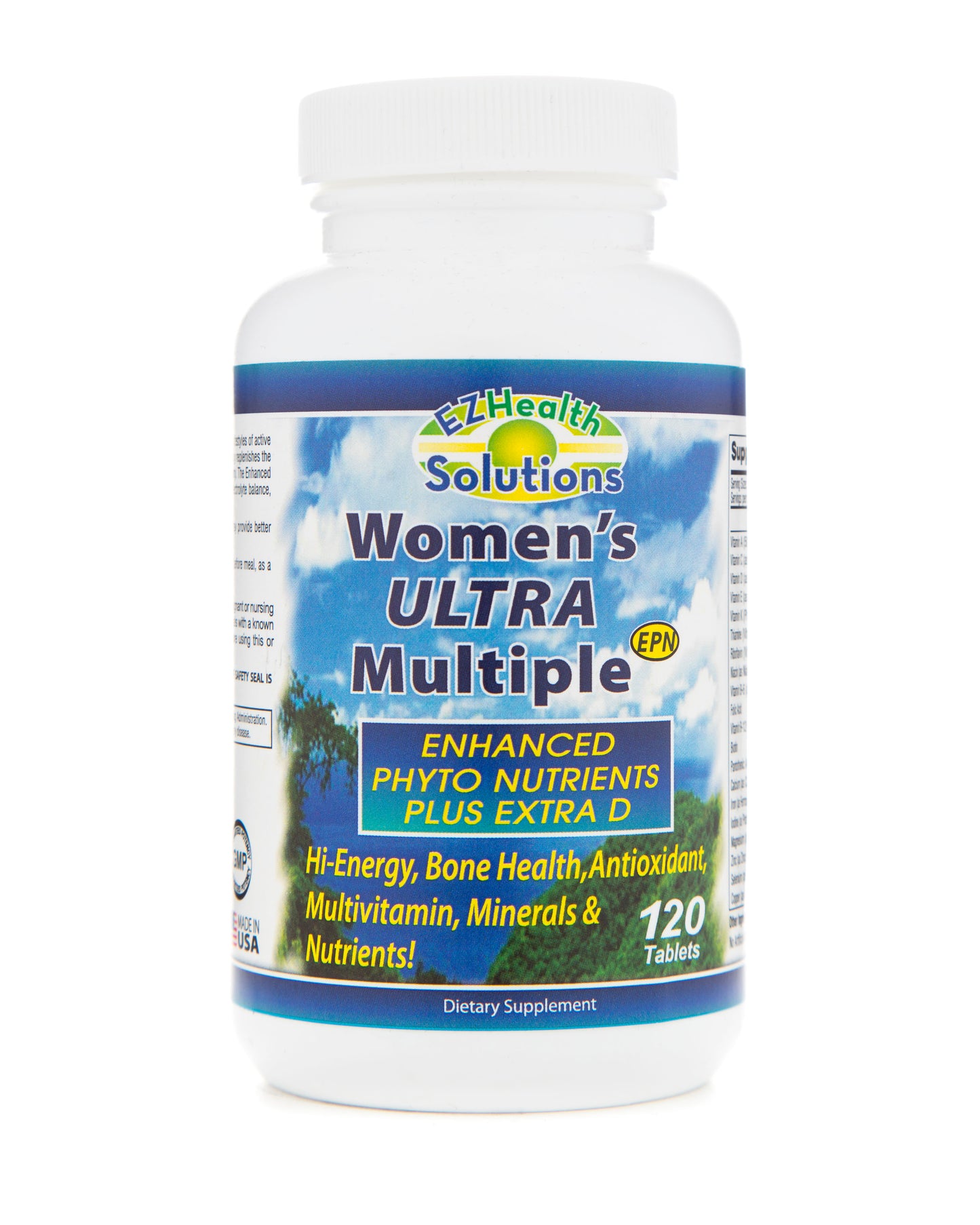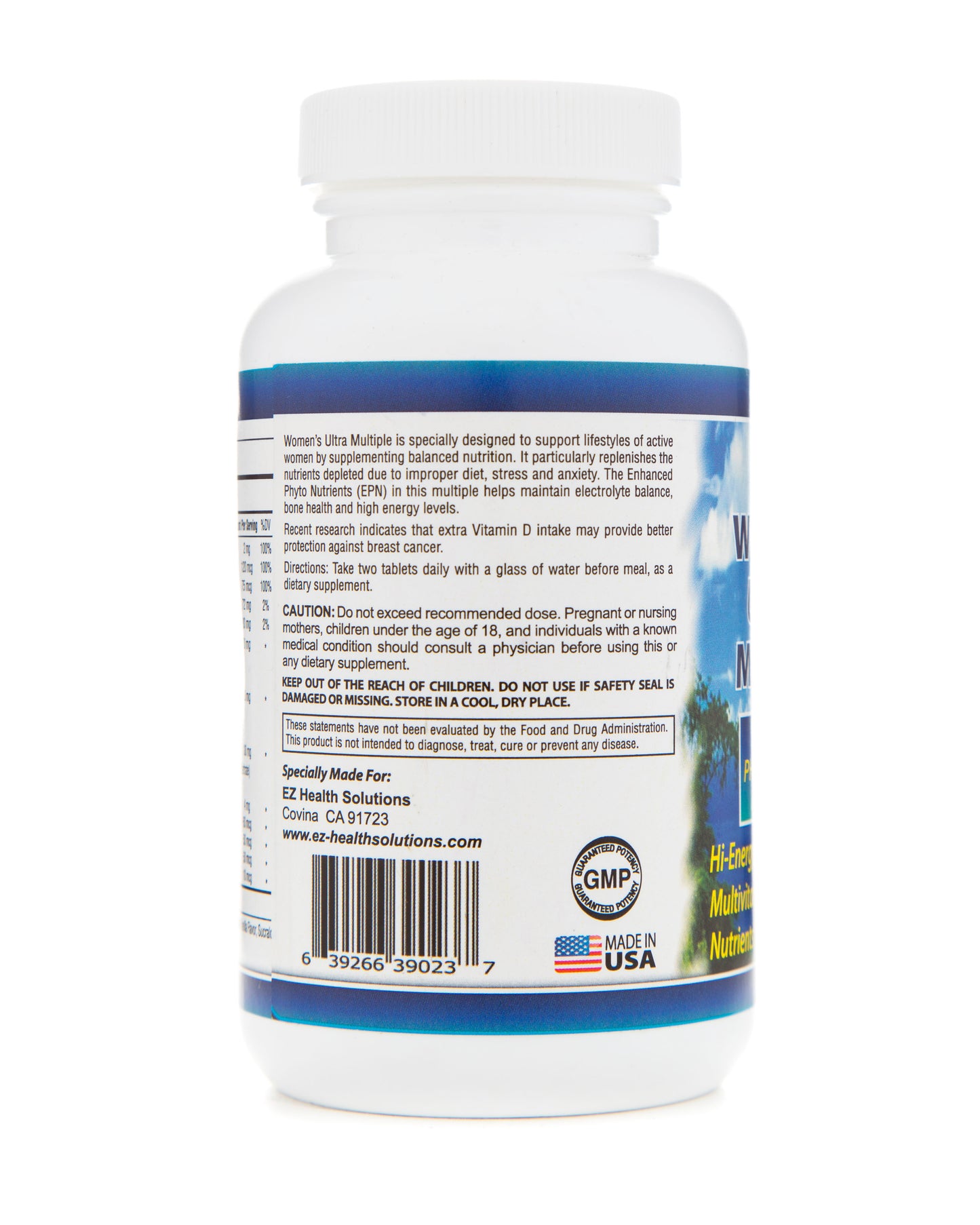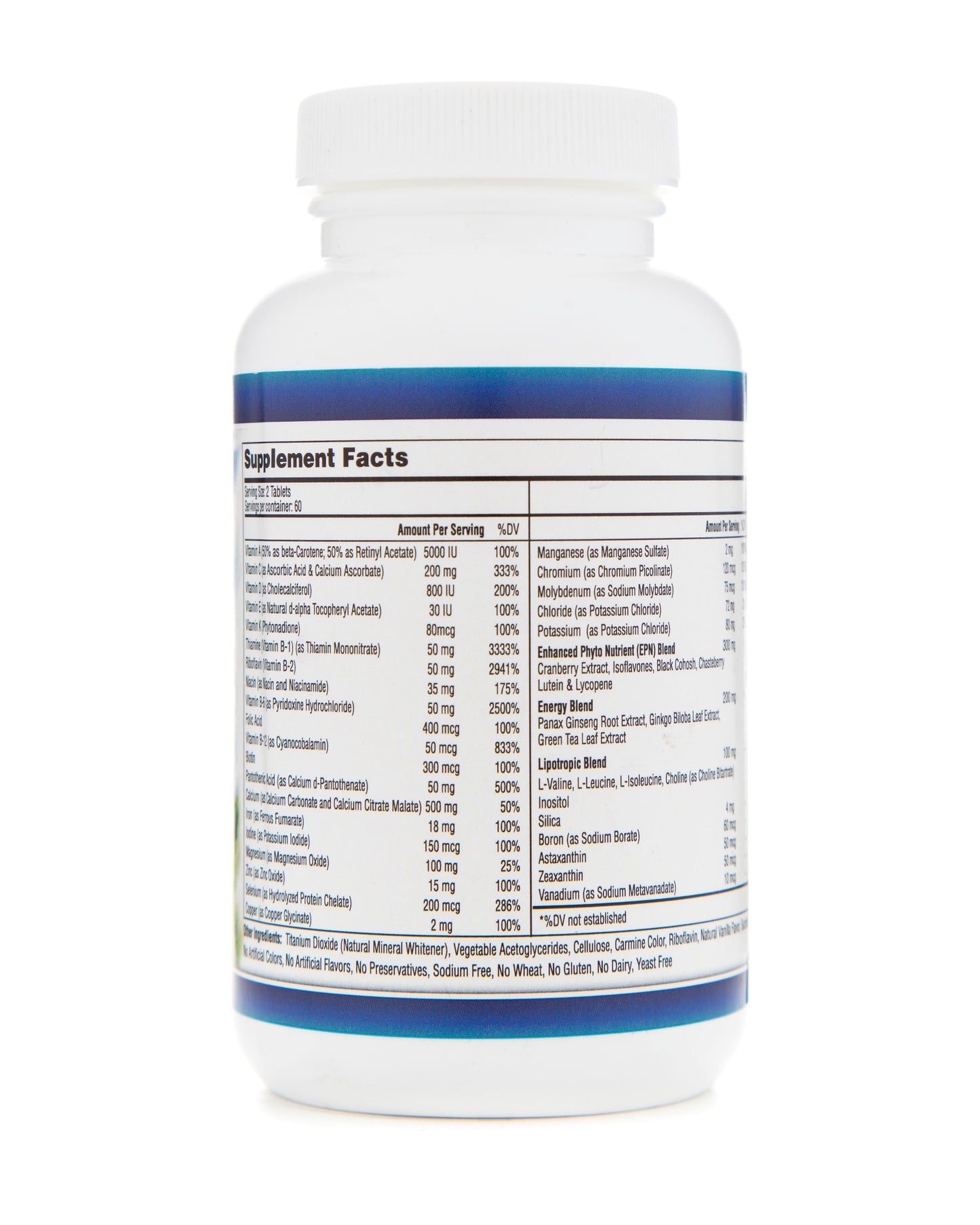 Made of All Organic Natural Ingredients
How to start with our supplements

Start slowly. Take one or two supplement per day as needed with enough water to begin with.
Fast Shipping

We offer express shipping. It takes 1/2 business days across all US to ship our product.
Affordable Prices

Our supplements start at $12.99, we want to make supplements affordable to everyone. Our main goal is to inspire more & more people into a healthy lifestyle.
Reward Program

We offer our star customers especial loyalty discounts every month.