Ez Health Solutions Store
Regular price
Sale price
$19.99
Unit price
per
Sale
Sold out
FOR IMPROVED LONGEVITY:  Experts believe that inflammation in the joints is an effect of aging. Reducing inflammation can improve brain and heart function to painful joints and muscles and increase energy. Curcumin in turmeric pills and black pepper may provide relief from inflammation, joint, and arthritic pain. Could also improve your overall stamina and circulation.  Turmeric Supplement in powdered form also may be used as topical for sore or bleeding gums. Combined with black pepper for quicker absorption, this is a natural remedy for feeling healthy and well.
REDUCE INFLAMMATION: Inflammation in the joints can be triggered by pathogenic invaders including stress, lack of sleep, and certain medications. Imagine having joints and muscles that move smoothly and without pain.  This natural blend of Turmeric and black pepper may create a feeling of relief from arthritis or joint trouble.  Can also help to support brain and heart function and could reduce the symptoms of inflammation. If our inflammatory responses remain turned on indefinitely, it can cause significant harm to the body.
WHAT'S INSIDE: 30 Capsules filled with all-natural Turmeric and black pepper.
HOW TO USE: Take 1-2 capsules with food and 8 ounces of water or favorite beverage. It is essential to take this product with food to get the full nutritional benefits.  May be used daily.
INGREDIENTS:  Turmeric and black pepper in vegetable-based capsules.
DISCLAIMER: EZ Health Solutions does not intend to provide diagnosis, treatment or medical advice. Talk to your doctor before beginning any new supplement regimen or if you may be allergic to any of its ingredients. If any unwanted reactions occur, talk to your doctor.
View full details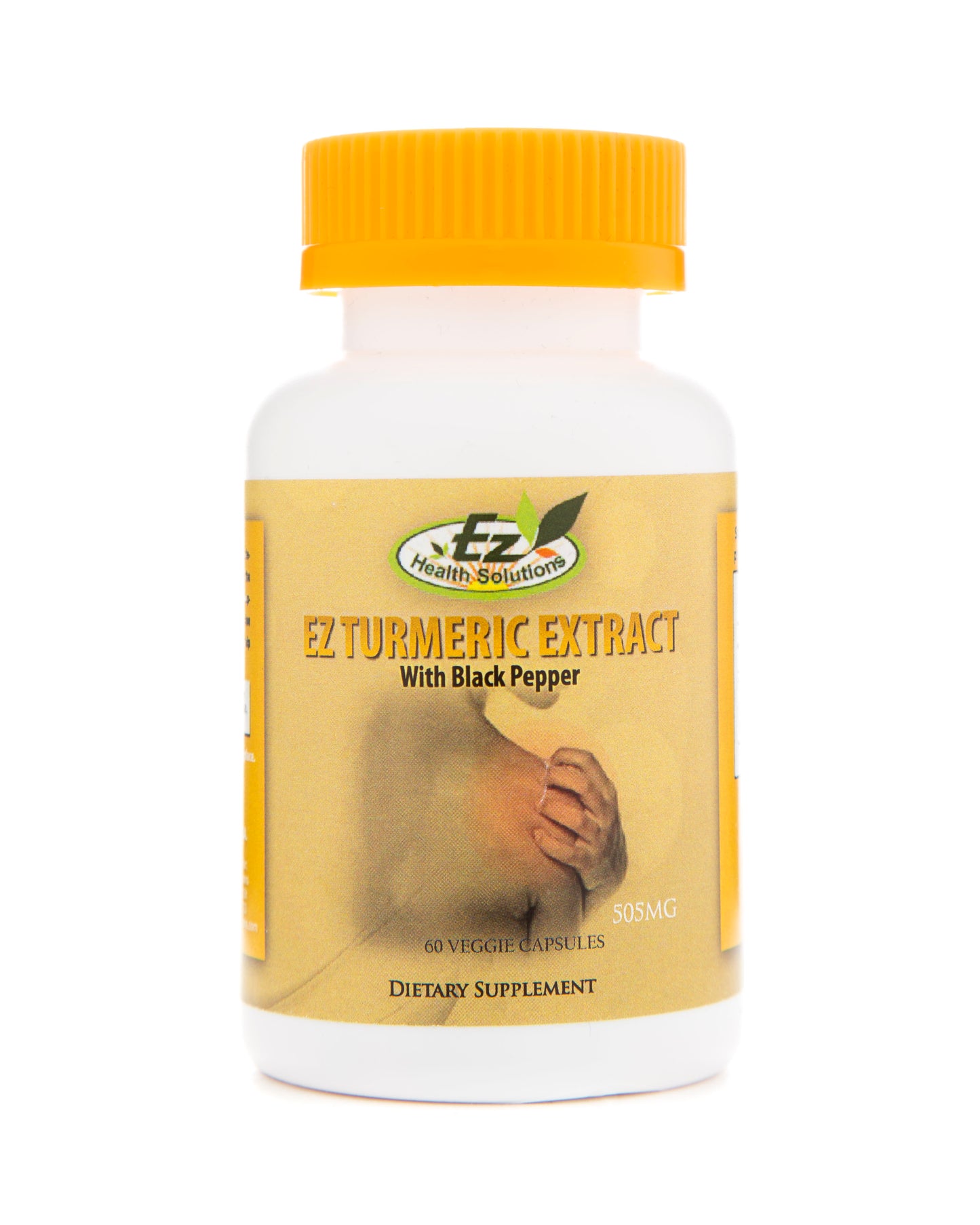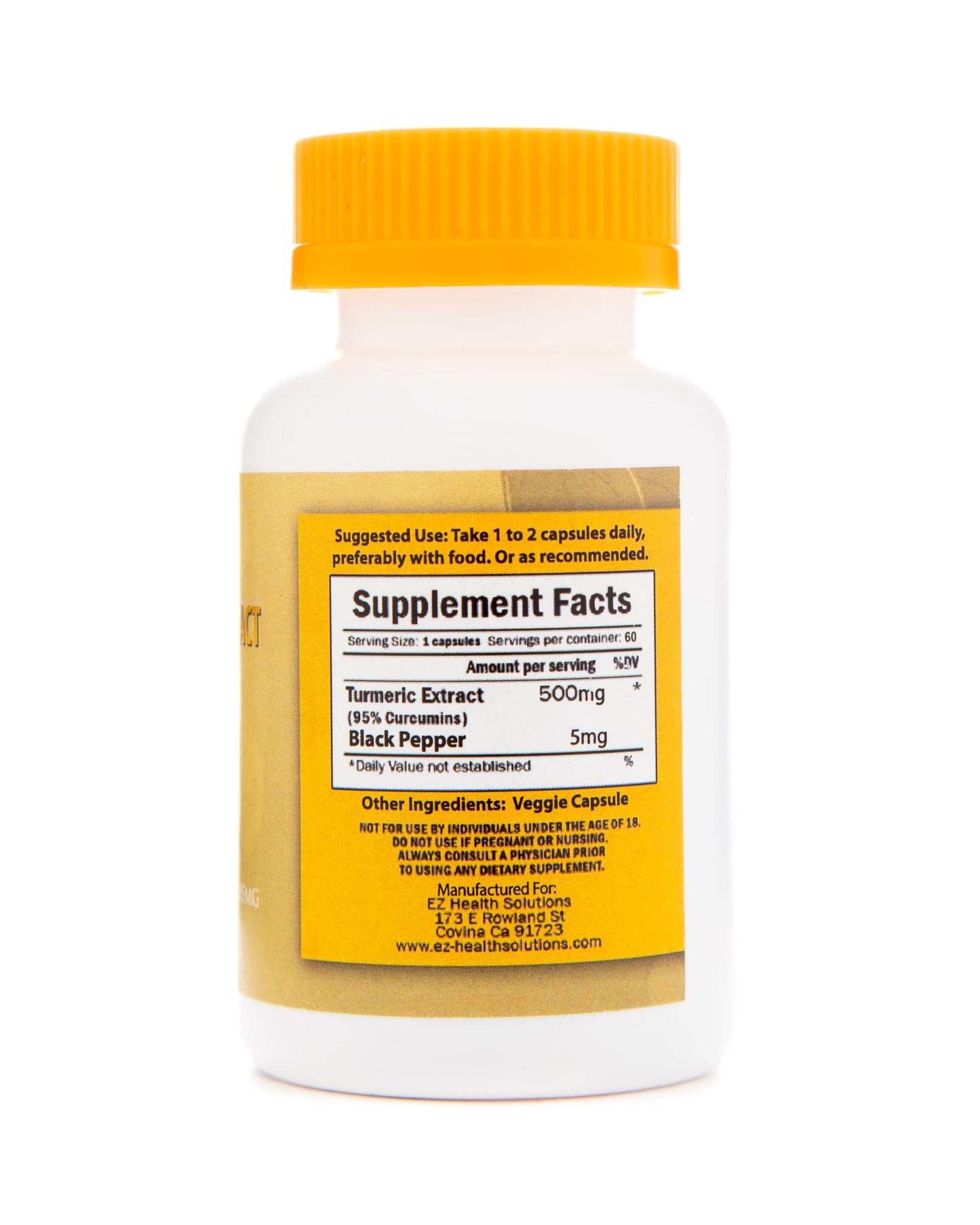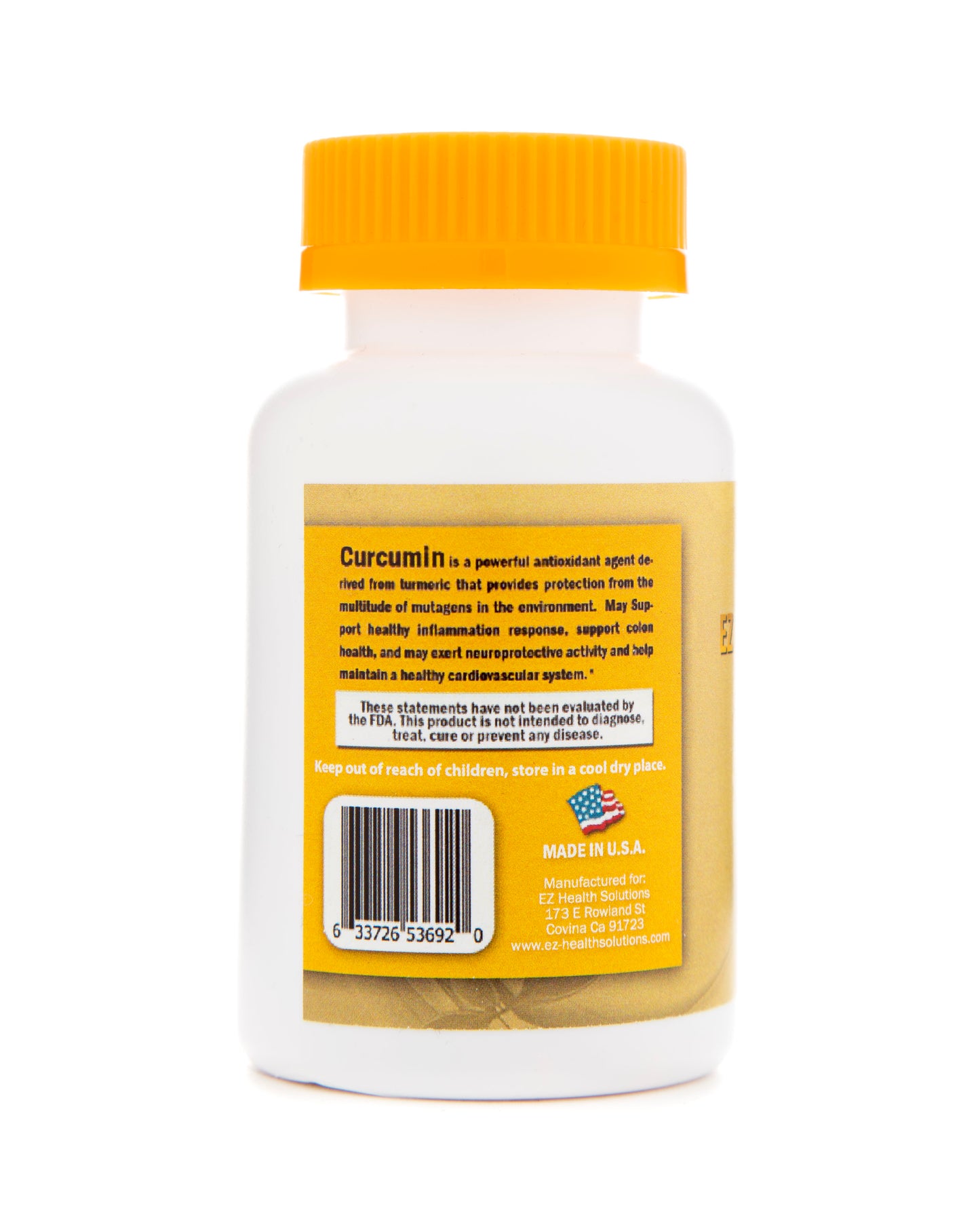 Made of All Organic Natural Ingredients
How to start with our supplements

Start slowly. Take one or two supplement per day as needed with enough water to begin with.
Fast Shipping

We offer express shipping. It takes 1/2 business days across all US to ship our product.
Affordable Prices

Our supplements start at $12.99, we want to make supplements affordable to everyone. Our main goal is to inspire more & more people into a healthy lifestyle.
Reward Program

We offer our star customers especial loyalty discounts every month.